Saturday



Dreamed that ABC(american born chinese) hottie EDISON CHEN was my secret vampire boyfie. And damnnnn wasnt he good at those bites ;)
Did i mention he owns a porshe

(*hints* 911)

too?

*melts*


what a dream ♥ ♥
i seriously love my celeb dreams

Edison as a vampire named Kazaf in Twins Effect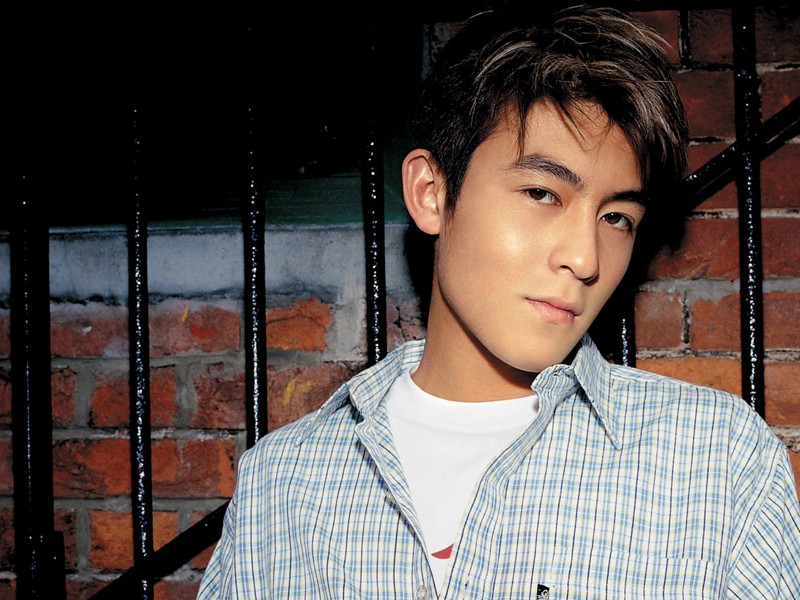 so hot! just too hot to handle!
Cant belive i missed him in KL :'(

So it was the match of ManU vs Liverpool.
Headed to Sunway Giza w bro to catch the match. The Crowd was insaneeeee!
The last time i remembere seeing so much people watching football together was when it was FIFA World Cup!
ESPN Castrol was also having a little event there.


Watched the match with Jason and Mike.
Oh lookie! its the host of the evening; Adam Carutthers
Jason Ong aka MYNJAYZ !! Wooohooo! He just turned 21 on 8 April.
Too bad i couldnt join him in his awesome 21st Burfdae Bash.
Both in
Red
. Me and Adam C
p/s; Me, Jason & Mike was supporting ManU while Bro & Adam C was supporting Liverpool.


Yesss, Liverpool 'ta pao-ed' us pretty bad. 3-0.



________________________________________________________________________



[ 12 Mac ]


Friday
Well, its out! I like Barbie movies! and i watch almost every one of the 'series'? Teehee!
Wokay wokay, im not the childish lil girly girl you think i am now that you know my secret. As a matter of fact, I never own a Barbie doll in my life. I'd stick to dinosaurs and power rangers! Hahah, Im pretty much the tom boy around when I was a little kid.
I like the Barbie series because It's just like every other cartoon, except its more colourful and 'stylish'. The love story and moral values are just as good as other cartoons.
Some of my favs from the series are Barbie in a

Mermaid Tale

, Barbie

Fairytopia

etc.
I first liked Barbie movies when i watched Barbie of

Swan Lake

at the age of 8 or 9. That movie was just beautiful with lil ballerinas dancing to the swan lake song ~ I became a fan of Barbie movies ever since.
Barbie; A Fairytale Secret Movie Review
♥
♥
♥
♡
♡
Not bad, but i thought It would be better though.
I still prefer other Barbie series ;)

You can watch Barbie; A Fairytale Secret megavideo here :)
Enjoy!


Disclaimer Here
________________________________________________________________________
[ 14 Mac ]
Monday

No Strings Attached Movie Review;

♥
♥
♥
♥
♡
I bet alot of ppl can pretty much relate to this movie. Friends with Benifits.
It's a pretty good movie to catch esp with your 'friend' ;) who knows what will happen after watching this movie.
If you dint notice, lately all his movies are making him hot! ;)



Watch No Strings Attach megavideo here!
Enjoy!
Disclaimer Here
____________________________________________________________________________
Tuesday
The bestie came over to the house! We watched The Cove

(yet to do a movie review on it)

. It was my second time watching it and i still teared. Now, the bestie understands how i feel about dolphins
♥
Cooked lunch but pretty much fail, cause we were rushing off for class.
Seems like my ribbon pastas were kept wayyyy to long till it became a little moldy.
So we decided to cook spaghetti in carbona sauce.
After class, we went back to the besties house. Had a tiring adventure w bestie ;)
played
Fireworks
!! randomly throwing
'pop pops'
on the road. Making a chaos in the neighbourhood by lighting up
'dragon eggs'.
pulled some pranks too. Heh!
being a naughty lil kid playing pranks and fireworks, I got my thumb slightly burned.


Good ol' days when me and bestie would do lil mischievious things together!
PIC (Partner In Crime) for live
♥
_________________________________________________________________________
[ 16
Mac ]


Wednesday
so effing hot- i wanna lick his abs.
The other night, i dreamt that

Jay Park (AOM)

came to my house to chill.
Surfing the net together, in front of my deskie (desktop), he took out a heart shaped necklace from his pocket! It wasnt any necklace, but it was those signature necklace you see they have it in tvshows that the couple share.
p/s; i have this particular necklace
Awhh-ing and in shocked! my expression was like i got an engagement ring.

I LOVE my celeb dreams! ♥


My post on meeting him> Jay Park Hi 5 in KL.
Burlesque Movie Review;
♥
♥
♥
♥
♥
Fantastic! its a must watch! I thought i wouldnt like the cheesy dancing/singing part but i LOVED it! Very entertaining indeed! Cam Gigandet was so hot! *melts*



Watch Burlesque megavideo here
Disclaimer Here
And this is one of my fav songs from the movie;

The Lost Valentine Movie Review;
Cried like a little baby! A must watch

love

story. Definately better than notebook, letters to juliet etc etc.
Sean Faris was looking as gorgeous as usual.
I just loveee a good love story!