Yes, i understand its a veryyy late blogpost but i've been pretty busy with exams after CNY. Oh well, better late than never right? =P
I will just be blogging on the highlights. Full photos will be in my
Facebook Album
Since there are soooo many photos- they'll do the talking.
[ 2 Feb ]
Wednesday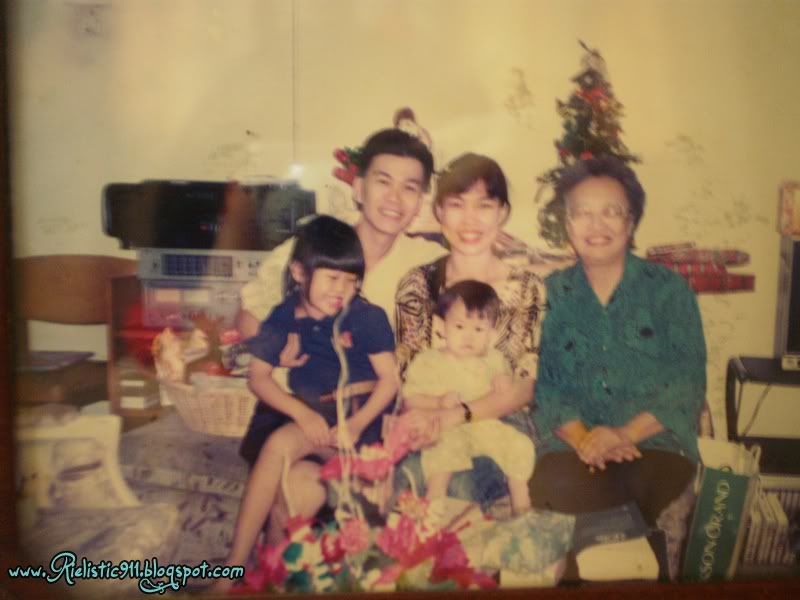 Random photo. taken from god grandmum's hse during our CNY visit.
this was taken when i was probably a year or 2 years old. Thats my god grandmum (:





It was CNY Eve. Dinner at the cousin's.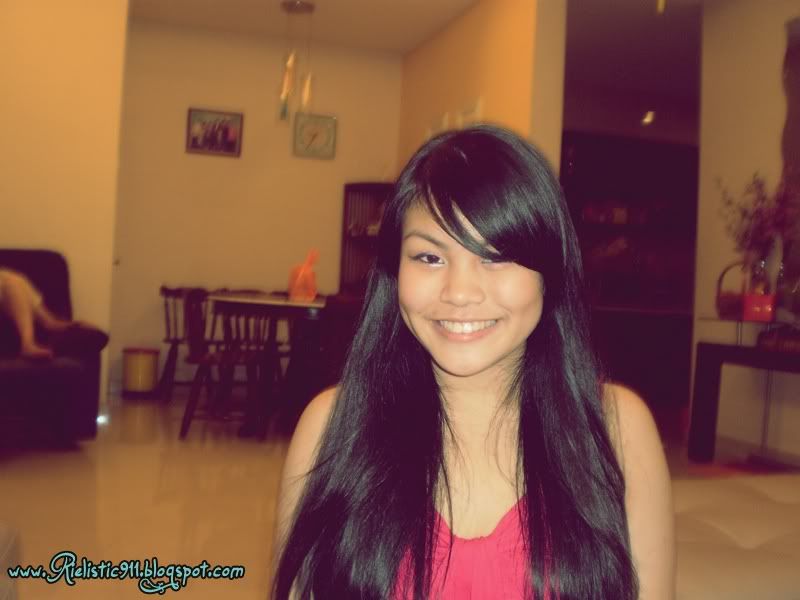 Random shot of me. Taken by baby Ally.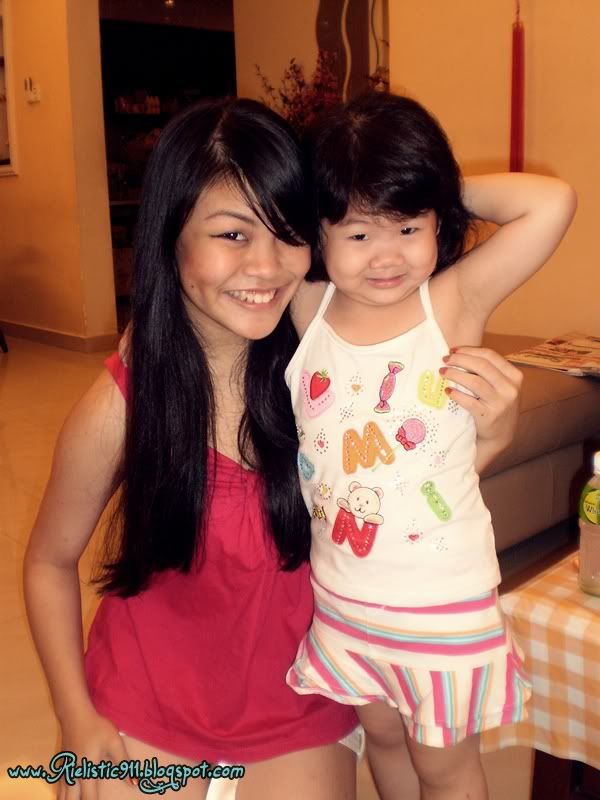 Baby Ally.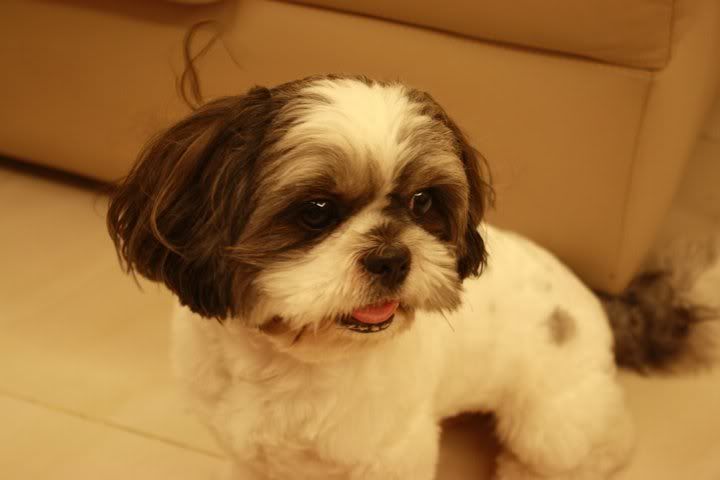 Snoopy!




Thursday


Did this lil tradion thingie. Giving tea to the parents to get an angpau.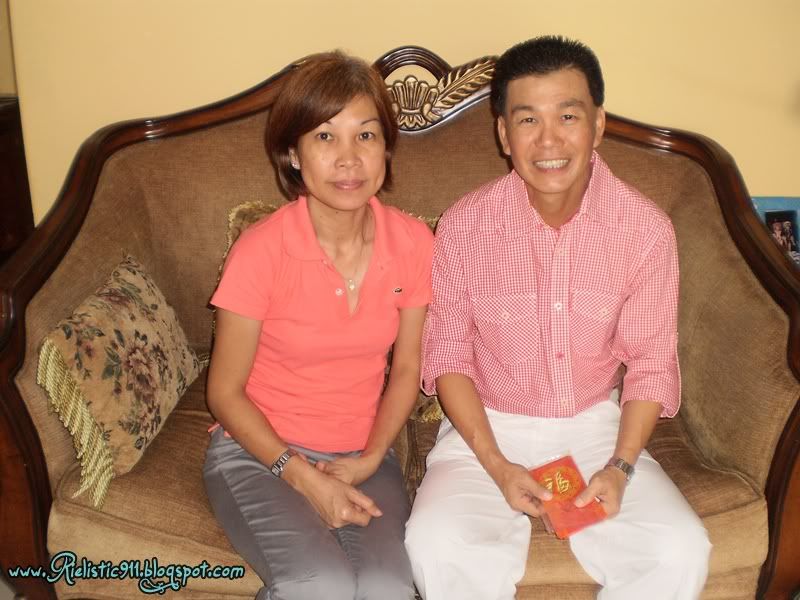 After that, we headed to god grandmum's place.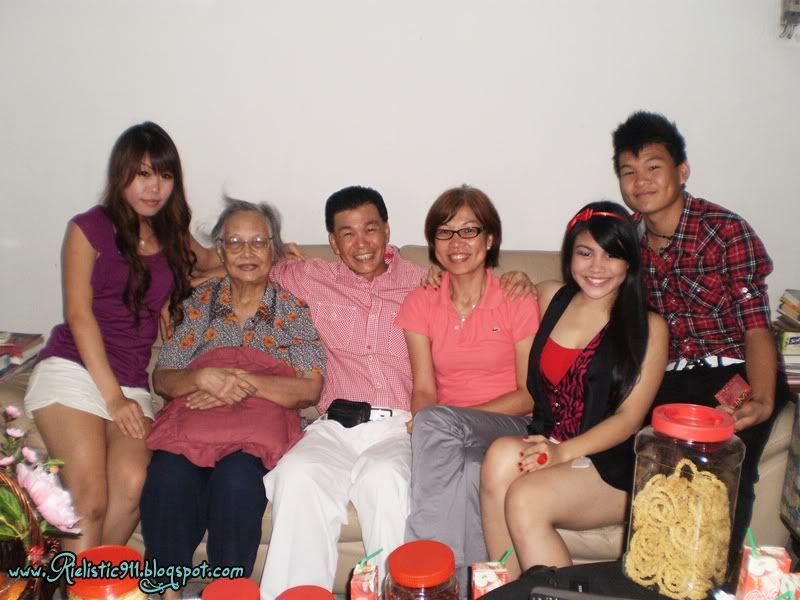 Its always nice to visit her. Though shes a lil conservative, she does gives good wisdom words.
Those are the bookmarks w lil scripture verses she makes during her free time. She has been doing it for Agess!!!


Headed down to Shah Alam to visit the uncle.
Then to the Jusco mall near by to catch I Love Hong Kong. 5/10. Funny but the storyline is so-so.
Ariff Lee is darn hawt!!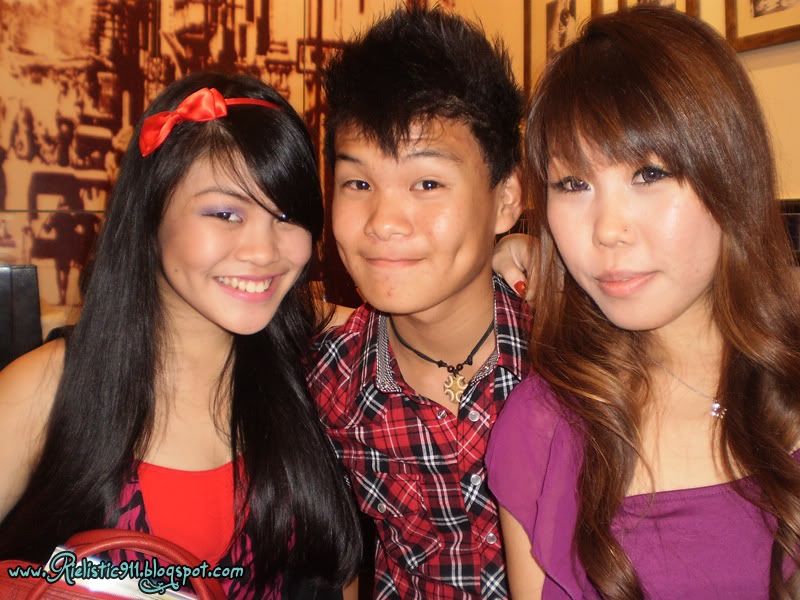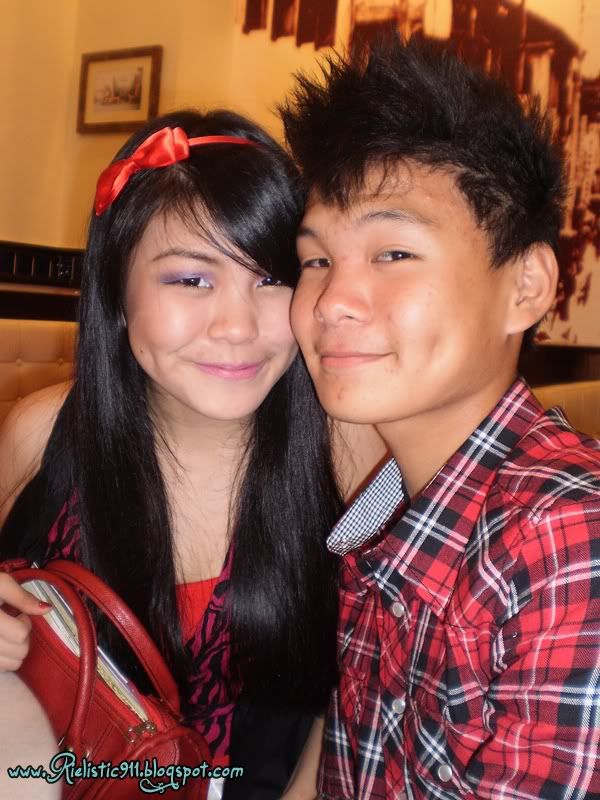 siblings Dimple!


Dinner out on the First day of CNY- Horrid.


Went down to Klang for some bak kut teh. It was around 9. Shops werent open or were closing. FML. Went to SS2. All were close. Except a couple of vegetarian restaurants. Ewwww!


Finally, Dad drove over to Damansara Uptown and found a restaurant open. We all were starving.


Restaurant Sentual Ah Yap Hokkien Mee.

pretty yummss!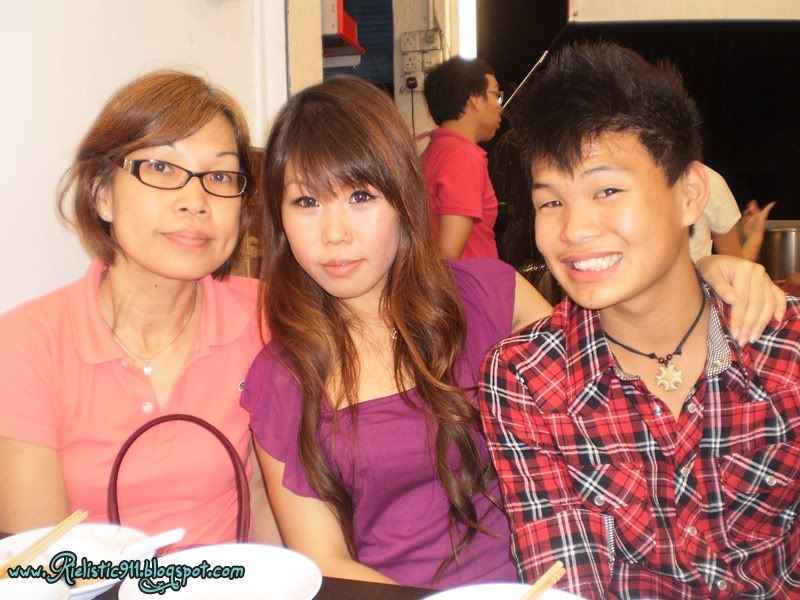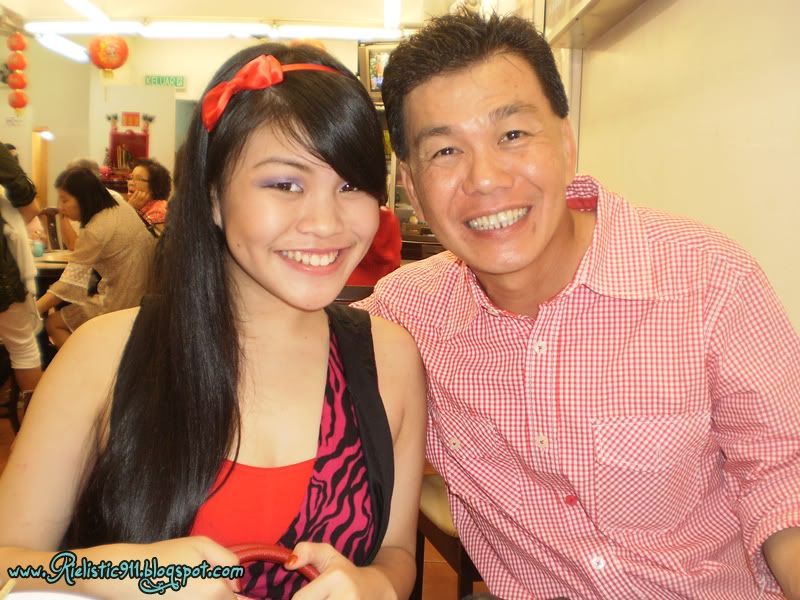 Lesson learnt. Never eat out on the First Day of CNY. Its like a desserted world out there when all the Chinese are back home w their family eating home-cooked dinner.
Why we went out to eat for the first time ever on #Day1 of CNY? Dad's fam side is pretty messed up. Some of them went down to Johor where my grandmum is now.
I honestly felt like a lost family.
Woke up pretty late- well ofcourse. There were guest at my house. I just went out to have breakfast and have a nice chat with them. Dint bother putting on makeup.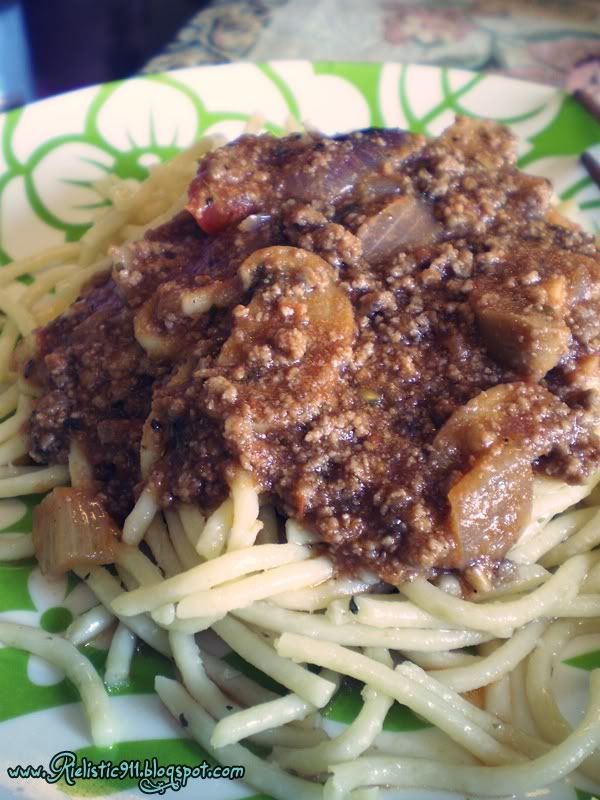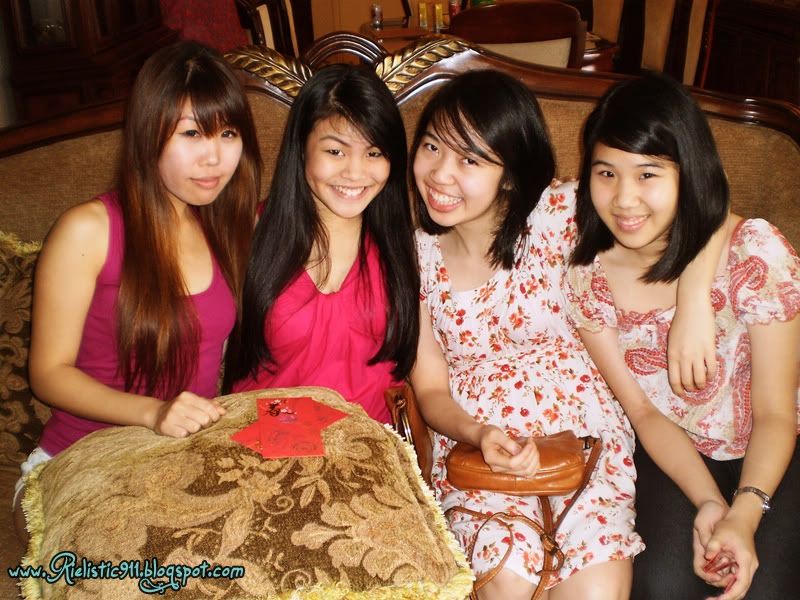 It was a great time catching up with them.




Around noon, went up to cousin's again :)
Played many rounds of cards.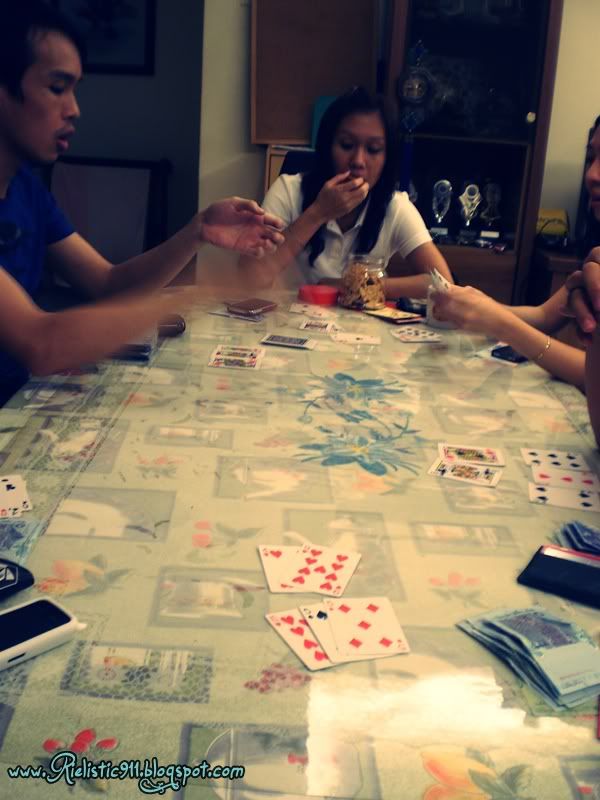 LUCK WAS ON MY SIDE!!!
I won the most I've ever won. Luls!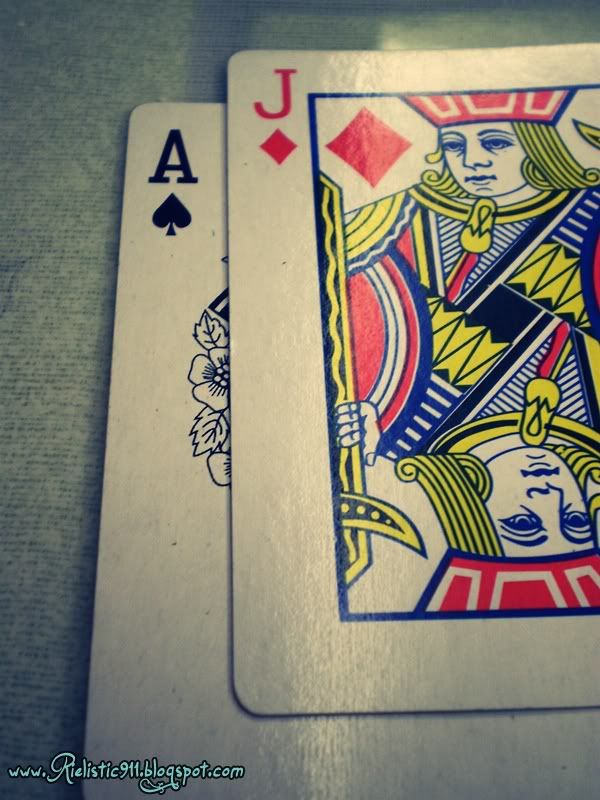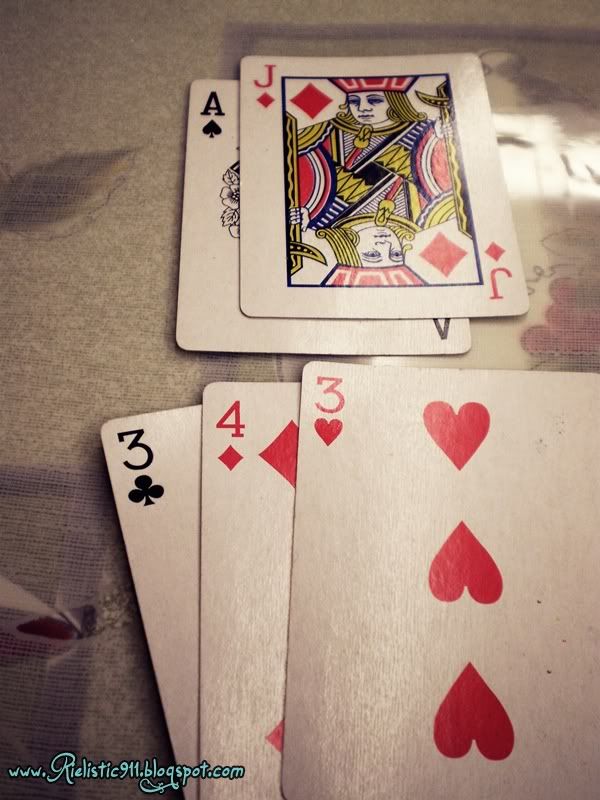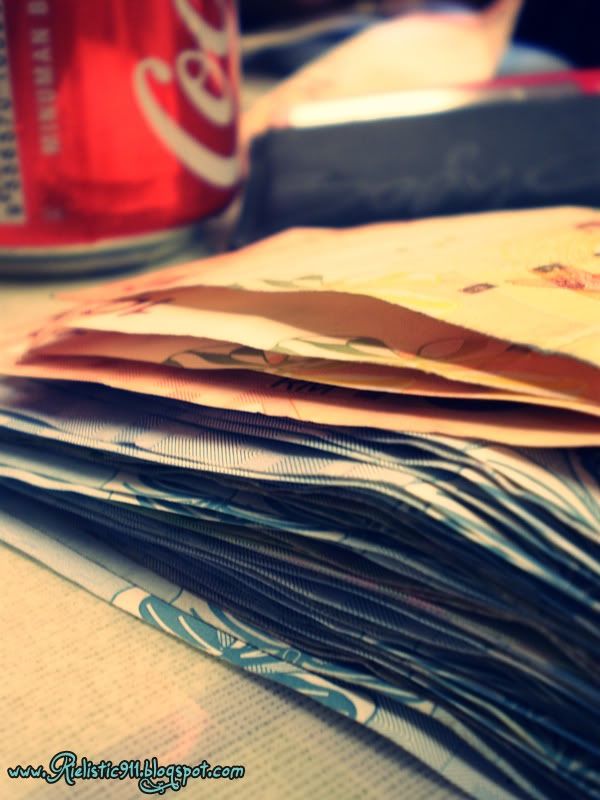 from nothing to a mountain. Heee!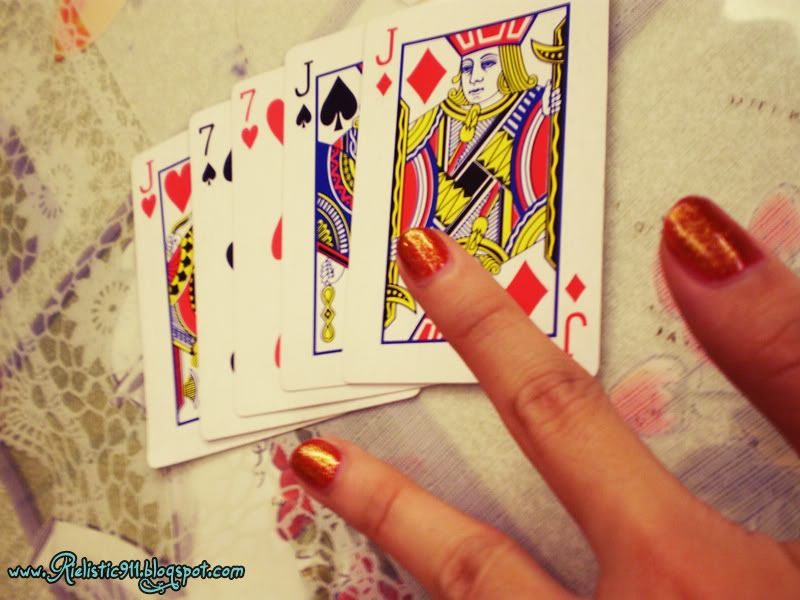 If im not mistaken with these cards i got, i got X8 the money! ;D





For the record, one of the things I dislike in CNY is the Yee Sang! YES, you heard me right.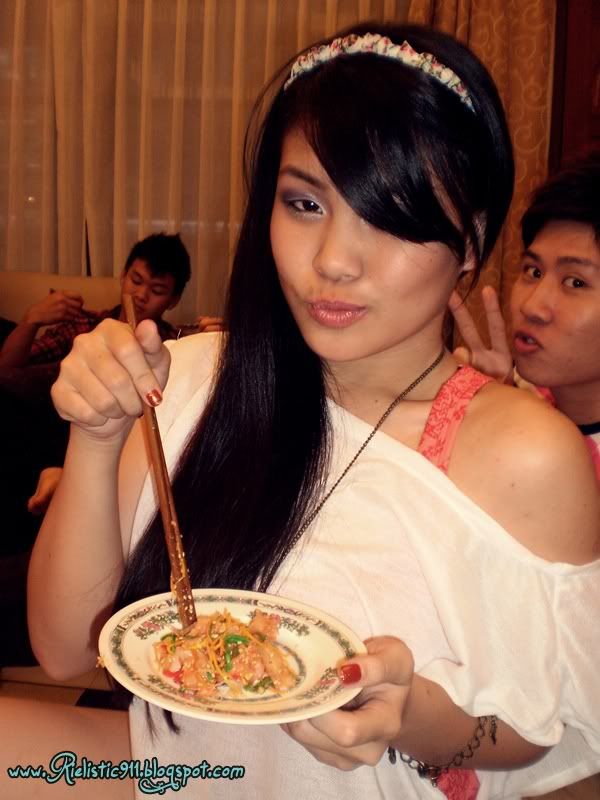 i take so much but only get a bite of it- just because everyone 'lou sang-ed' it.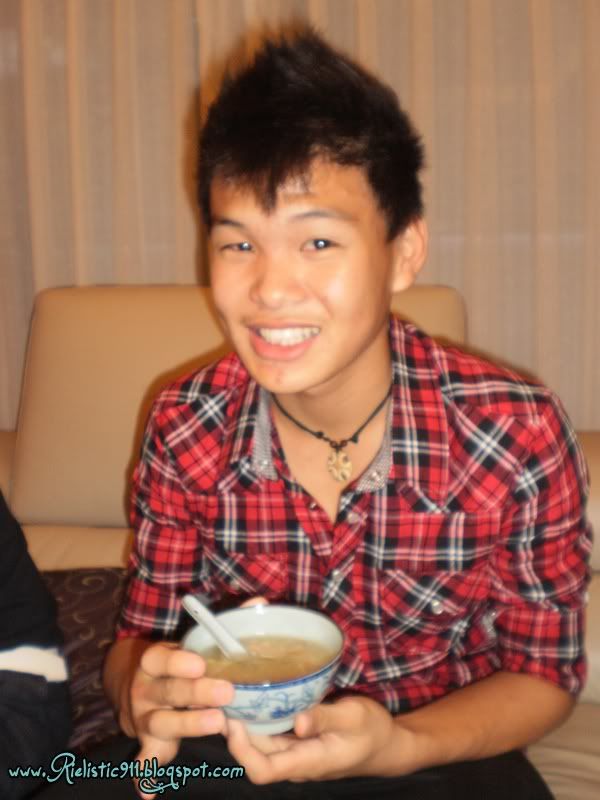 bro having the usual shark fin soup :((
As usual, i control myself and kept my promise. Say NO TO SHARK FIN SOUP!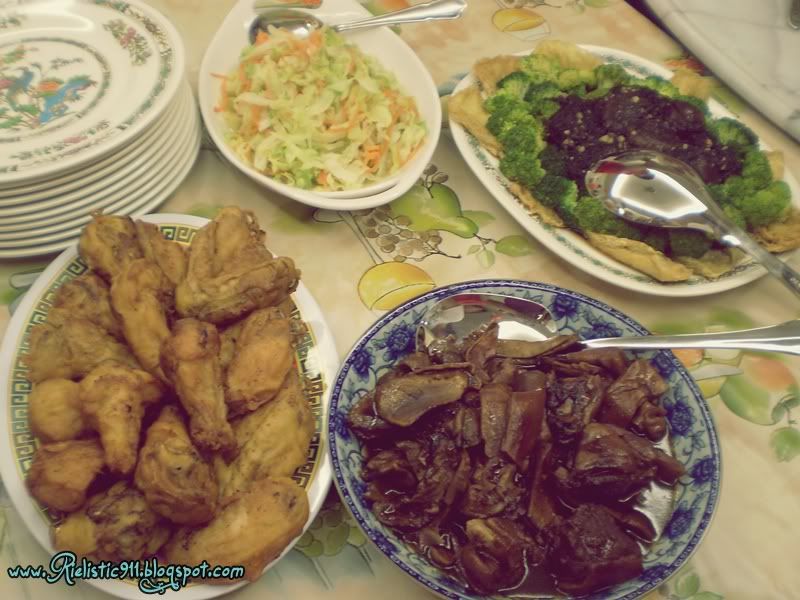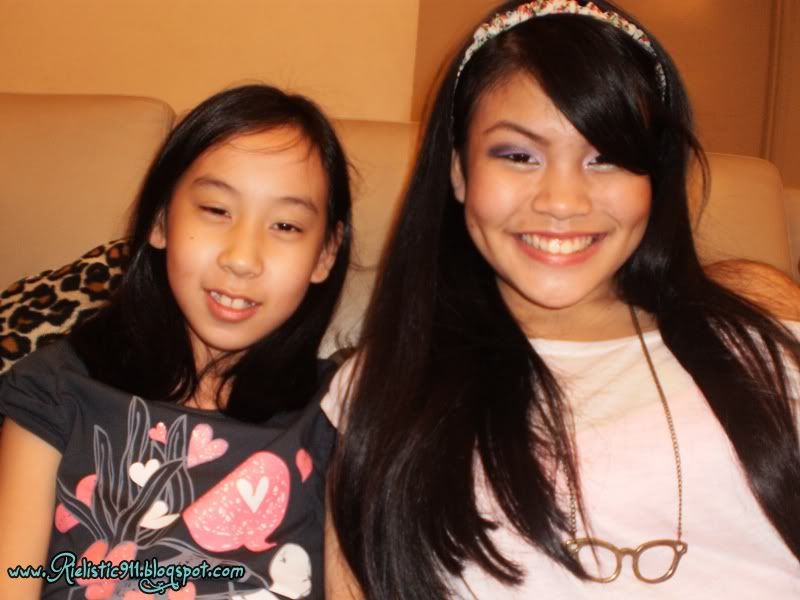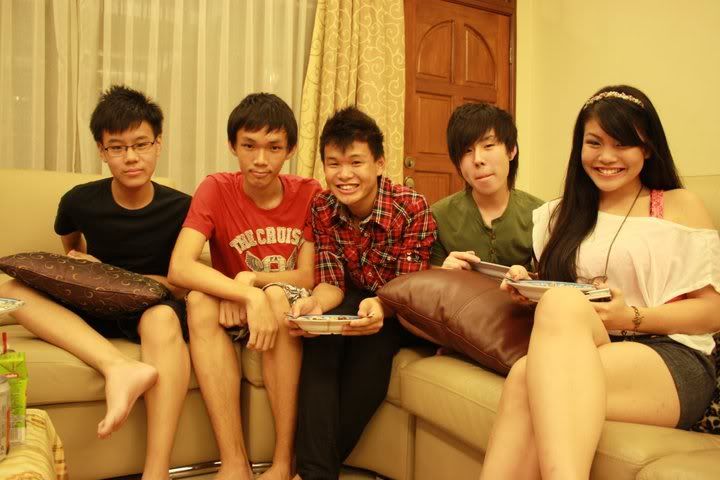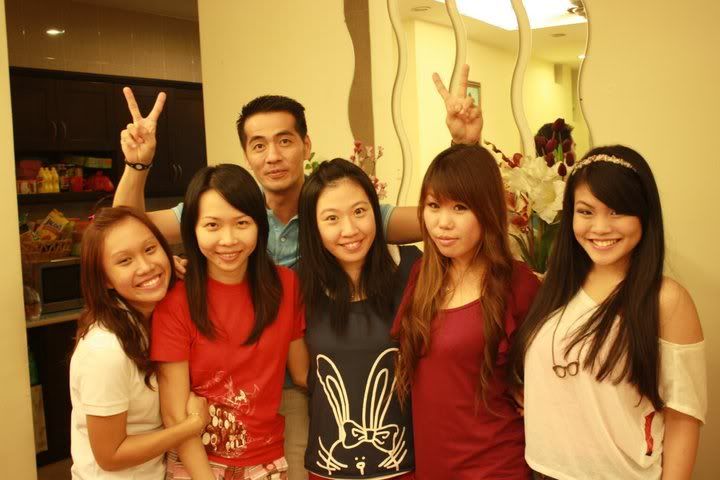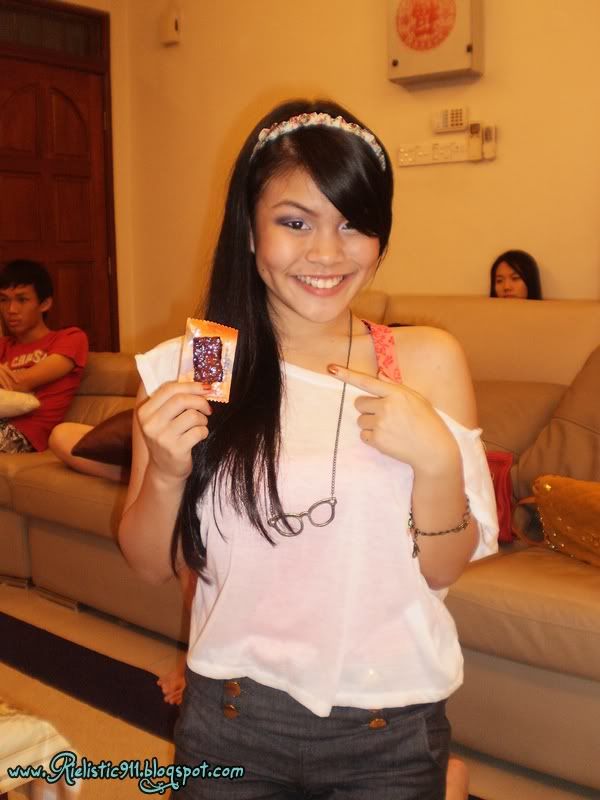 yummmy Ba Gua nicely packed. so cute!
Can keep in handbag and eat wherever too =P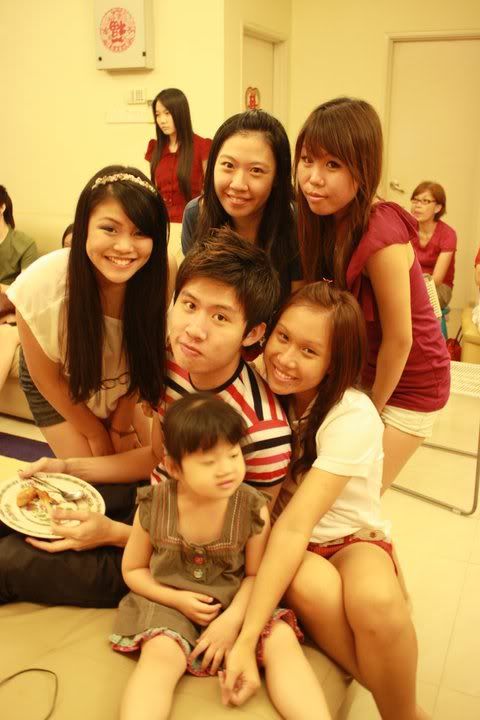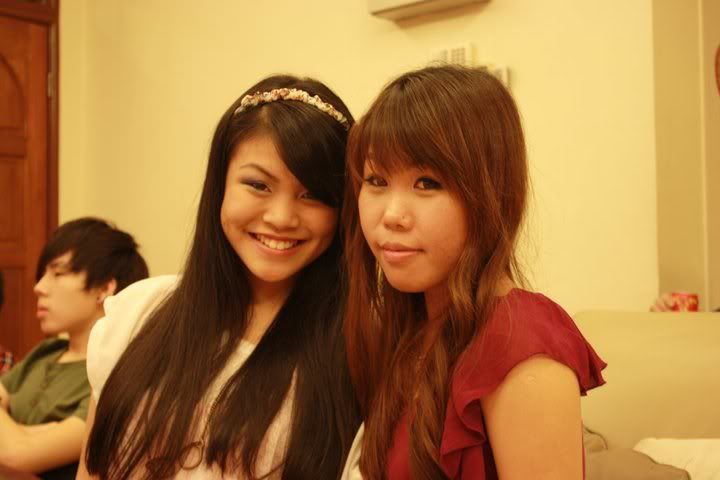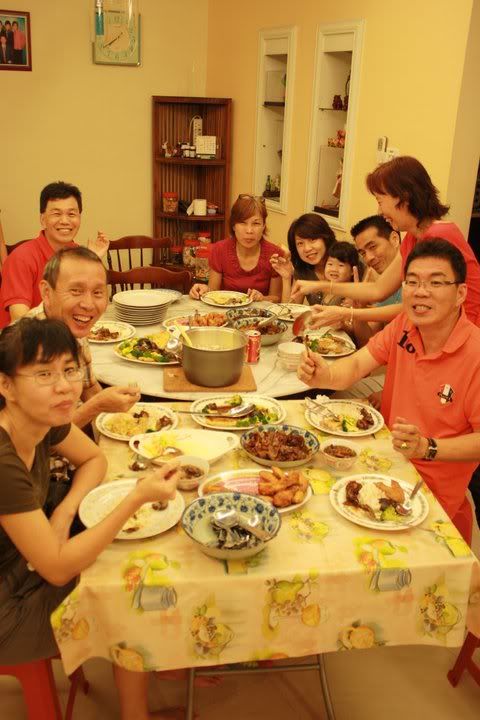 After dinner, they started playing my uncle's wedding! Hahaha! Ol' times.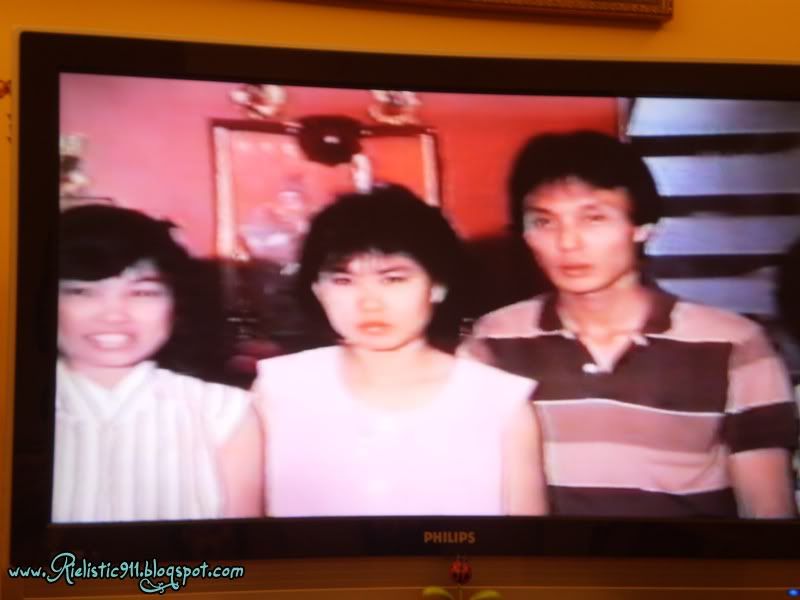 Mums' on the left.



Late grandmum :(
I miss her <3


After that, my parents were leaving for home. I wasnt ready for home yet. Being a rebel that i am, i stayed . Come on, the night was still early!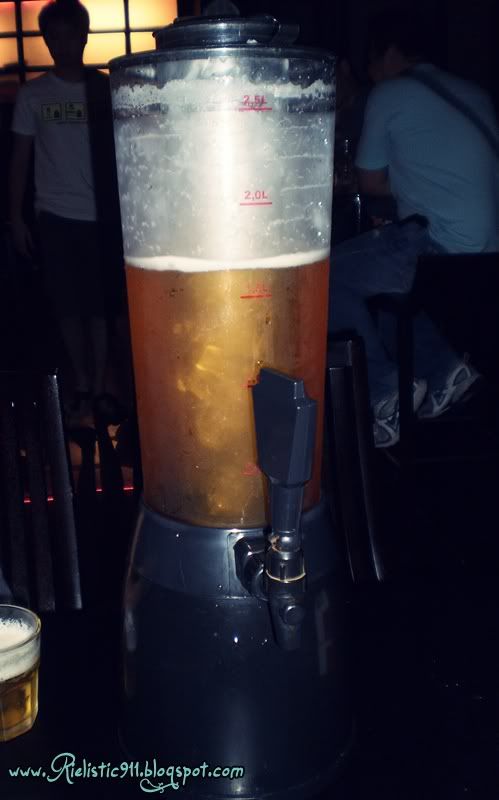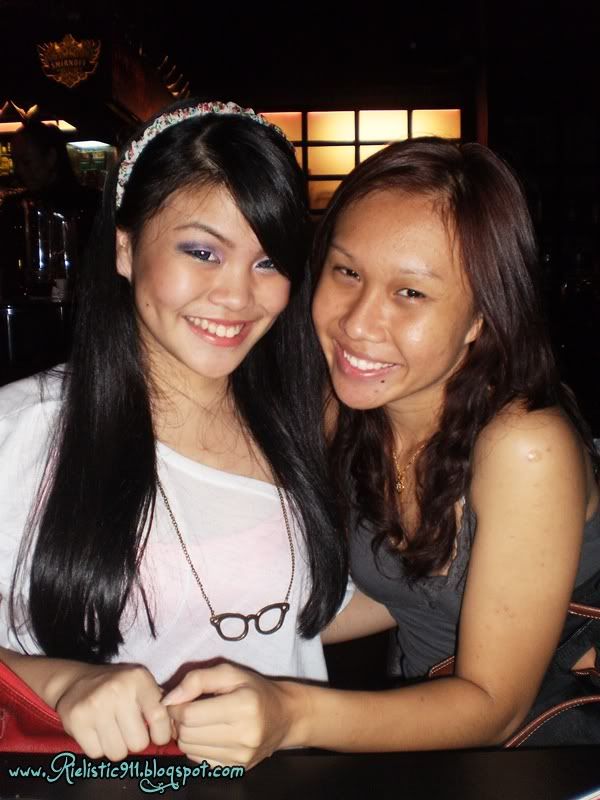 Let the games begin, card drinking games.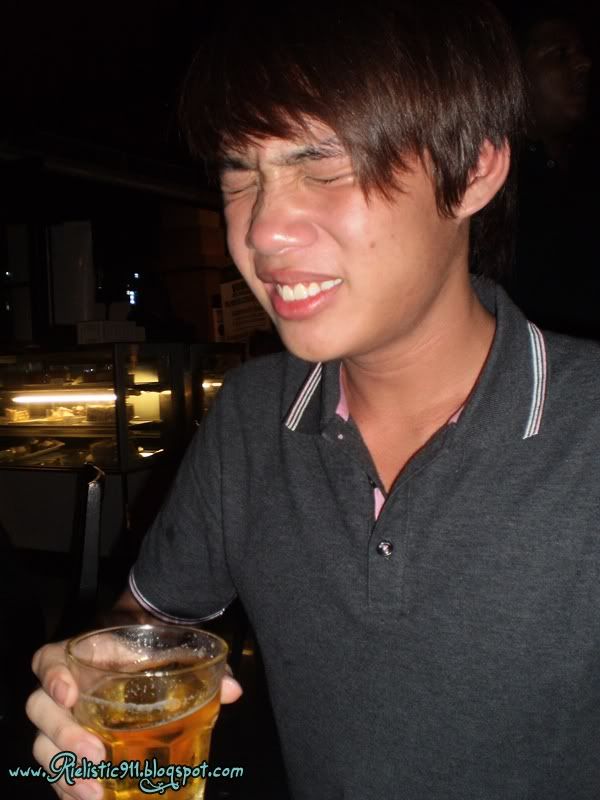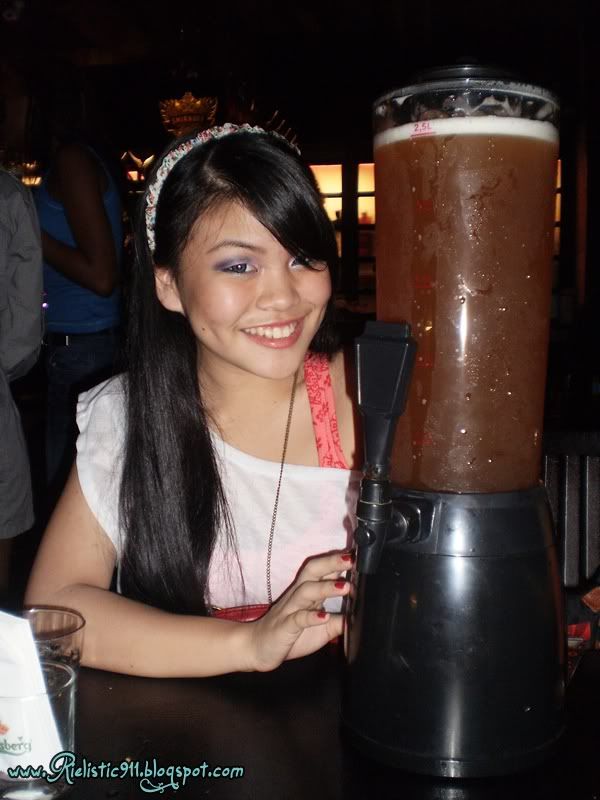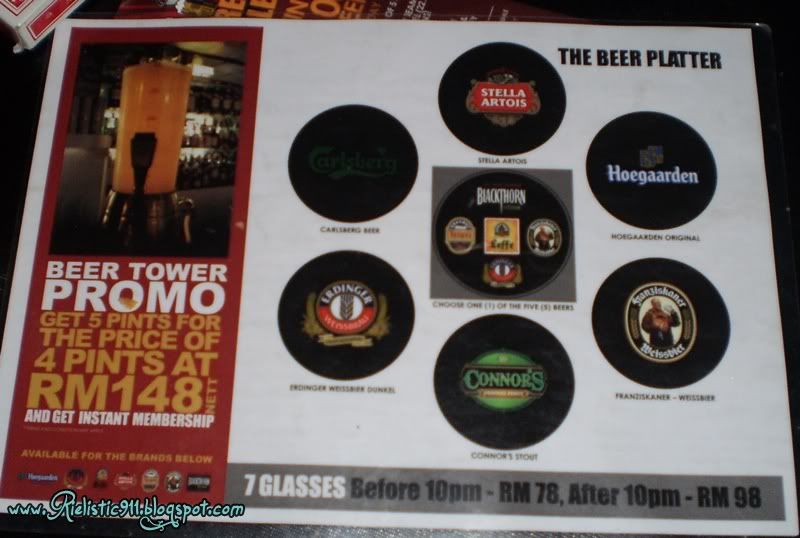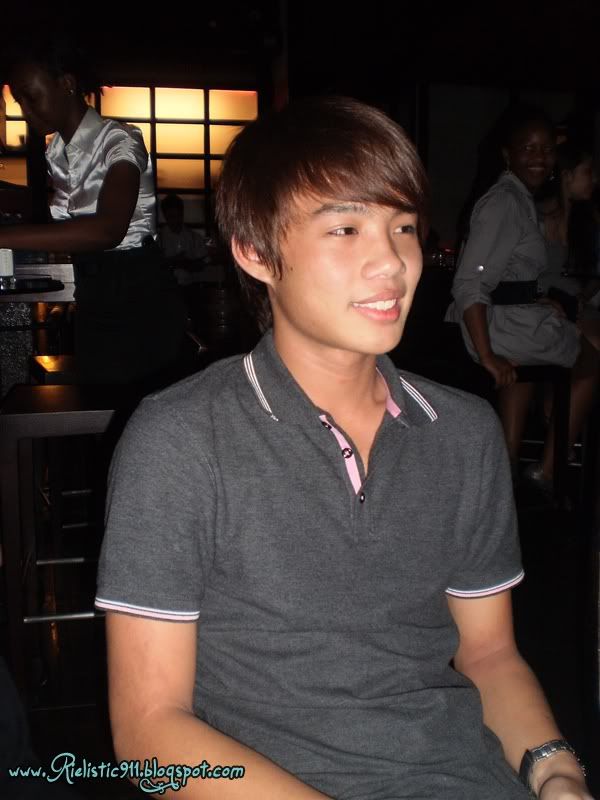 Got home almost 3AM. Look what happened to Bryan =P
Hes one guy that can take any alcohol Except Beer. Weird.


Some pics taken before and after we hit Library.




I actually camwhored till it was 4inthemorning cause i was feeling like ordering McD's. But then 4AM came i just dint felt like it. Everyone was already fast asleep.




[ 5 Feb ]

Saturday

Visted a couple of places then went to my cousin's for dinner .

abalone soup! yumms!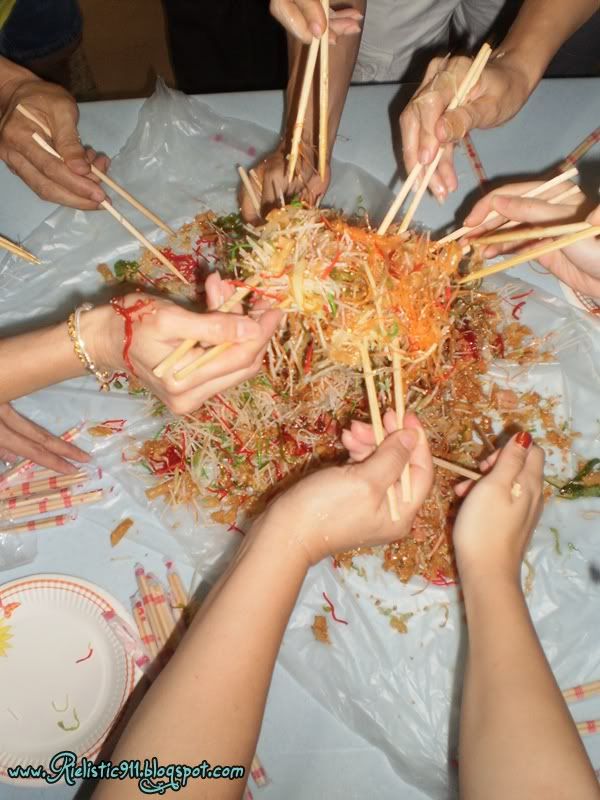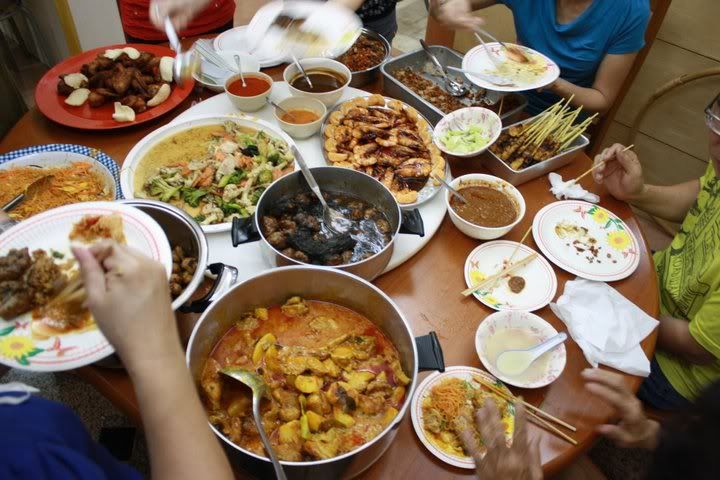 baby ally & mum!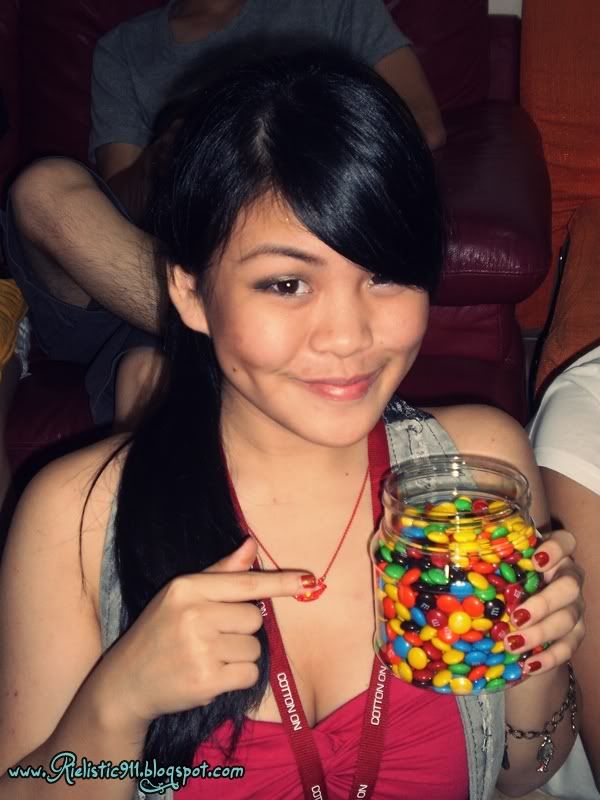 Geeeez! M&Ms!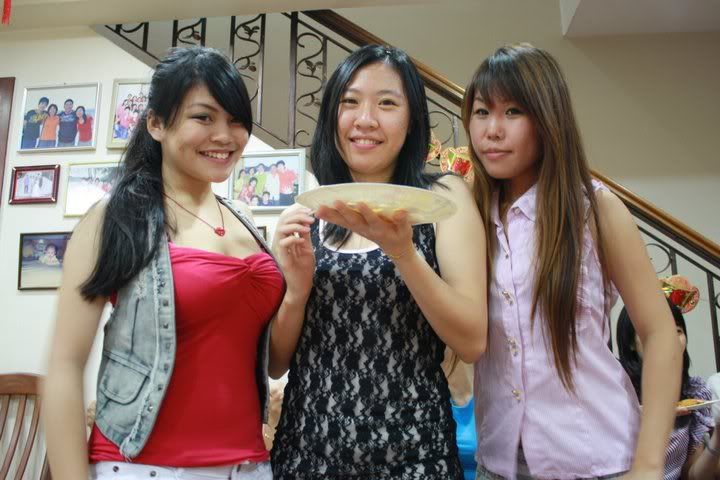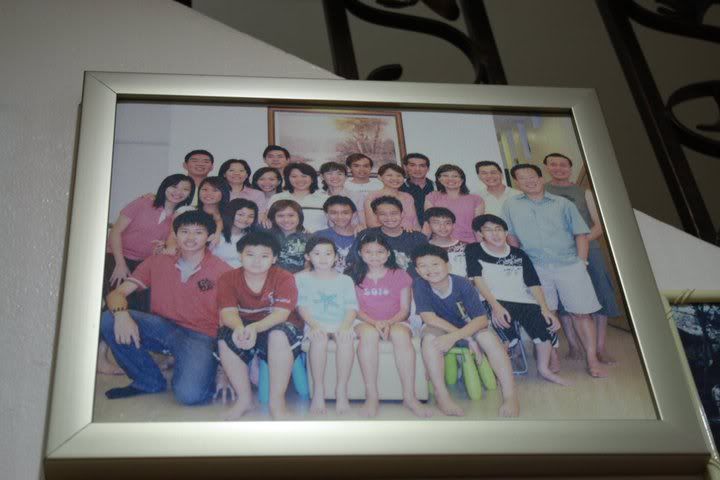 it was about 4 years ago. Spot me?! I look darn riddiculous cause my fringe was cut a lil too short!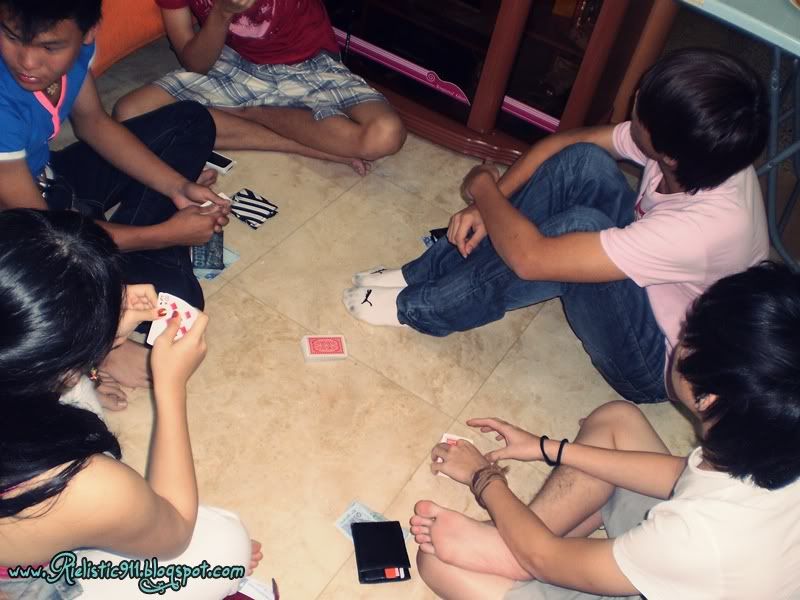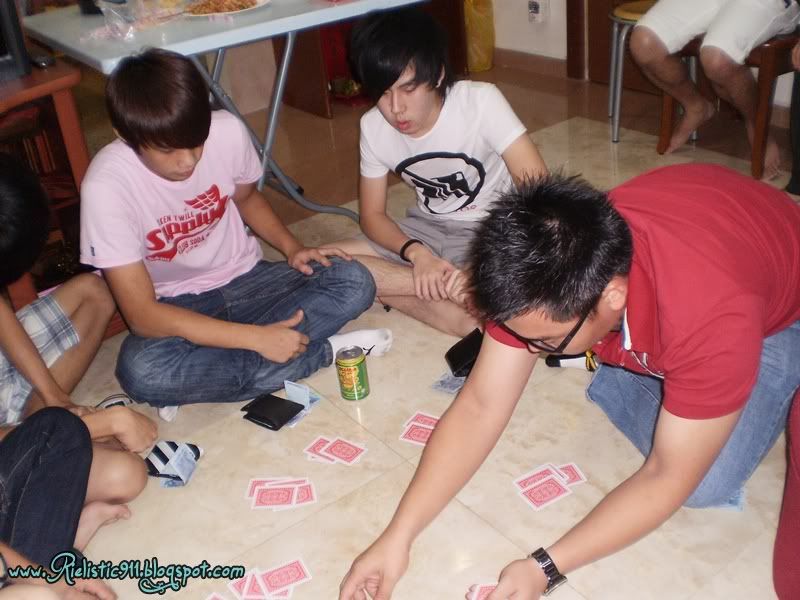 [ 6 Feb ]
Sunday
Went to visit Mum's friend's pretty new place.
The thing was- they were pet lovers! <3
3 Dogs & 2 Cats.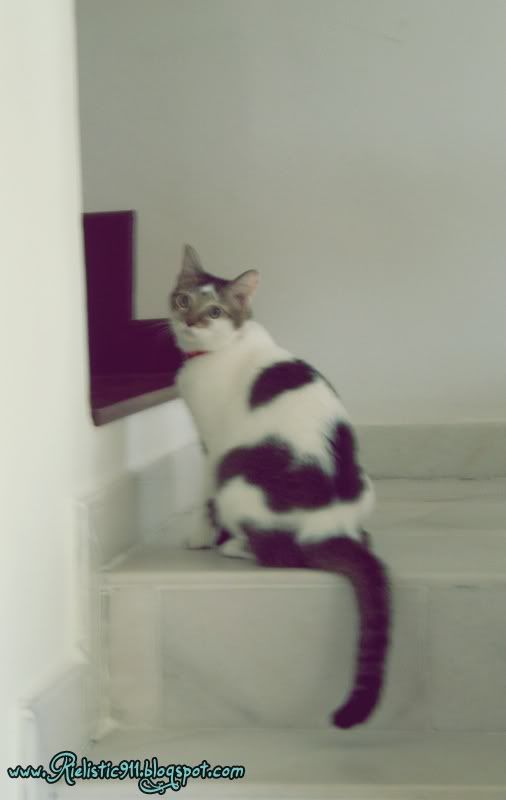 This cat was rescued by them. It was a stray and was almost being 'thrown away' by the food hawkers.
She did a great job at nursing it back to health too.
Another cat was a persian cat. ZOMG! it was like Garfield- no joke. Big Fat and Lazy! except it is veryy shy and doesnt have orange- striped fur. His fur was super soft.
Sorry I dont have a picture of it, it stayed under the couch pretty much the entire time.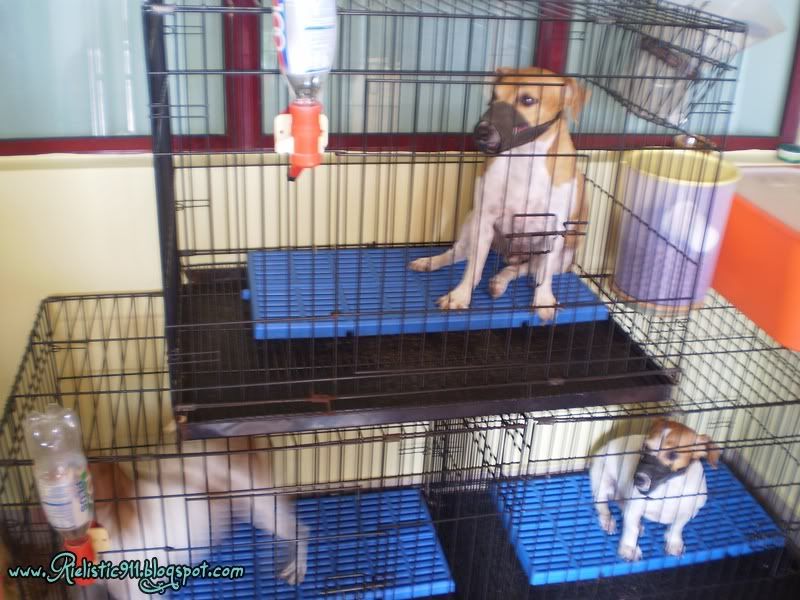 the things on the mouth because they bark non stop!

Went to fetch Sis's boyfie. Bought some coconut nearby.

Went to visit mum's another friend; Aunt Bee Wah.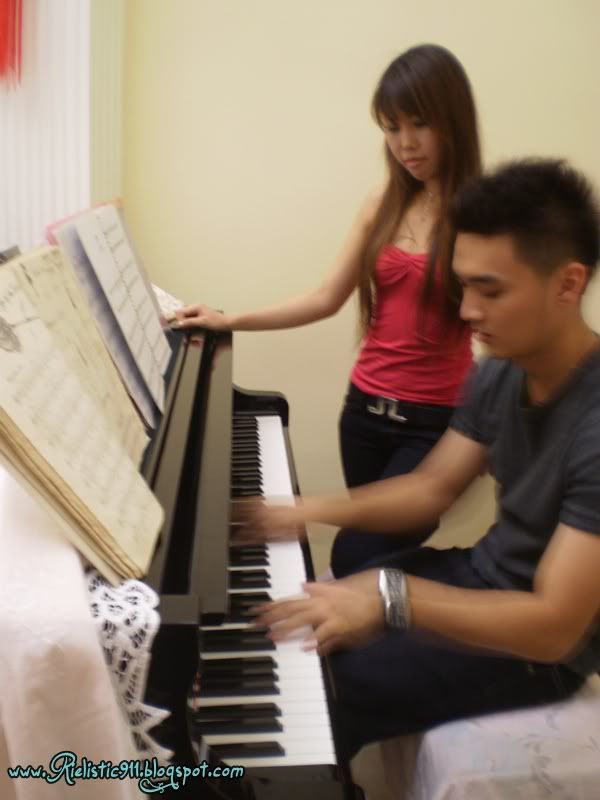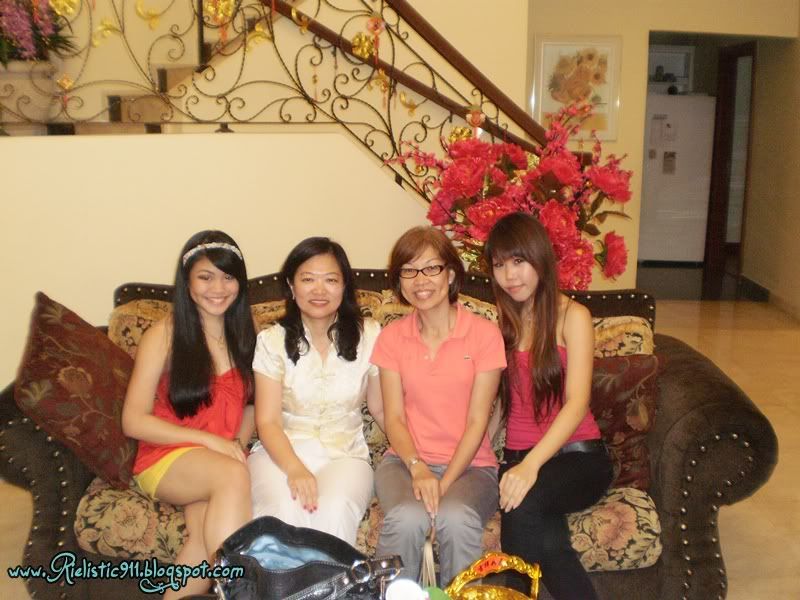 @ Empire Mall.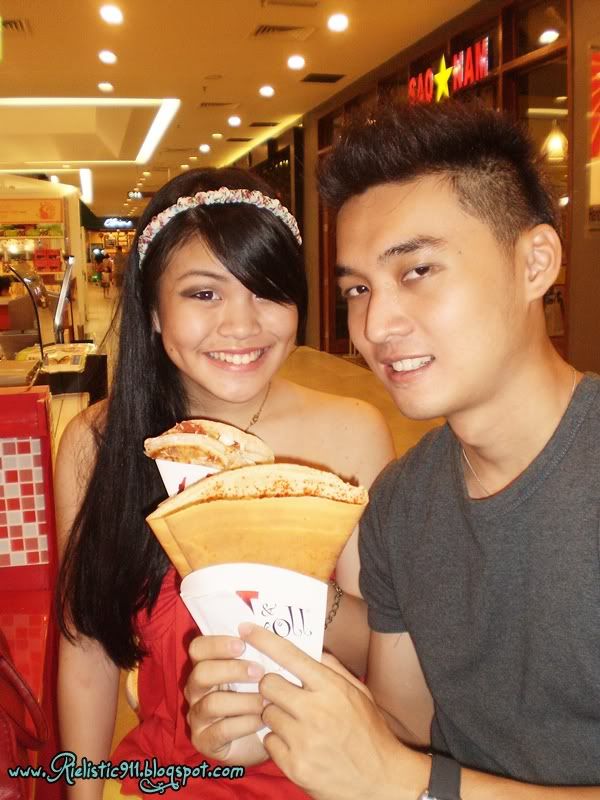 Monday

The whole family had a visit at our place. No pictures taken, sorry.
Then we went to visit 'kuma' at her lil old place.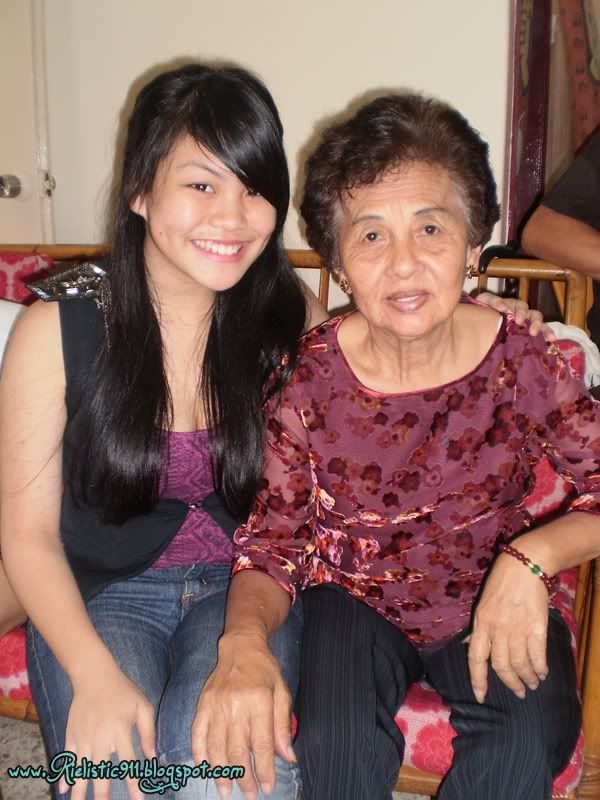 kuma :) my late grandmum's niece.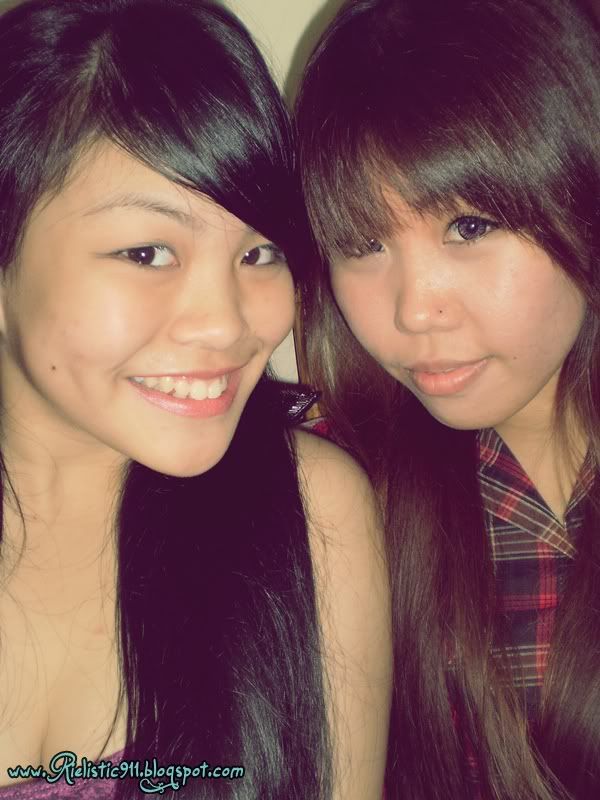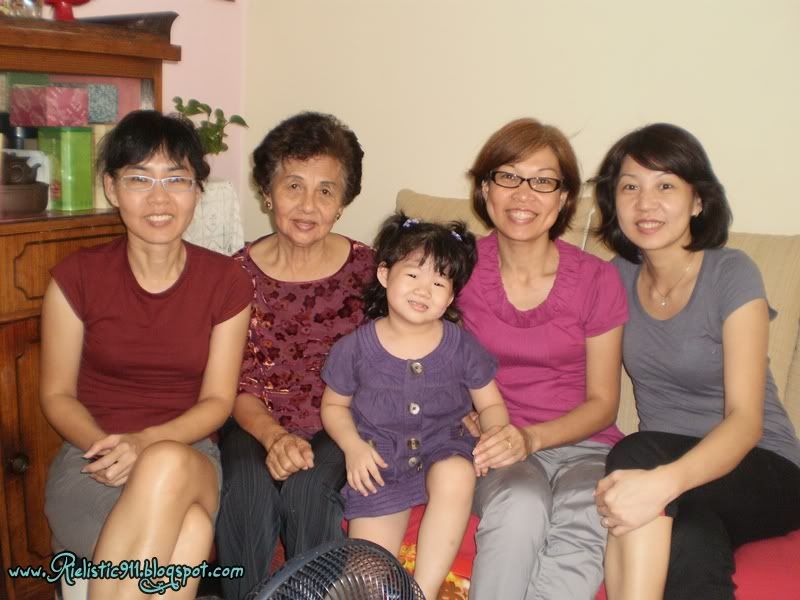 SAY NO to Shark's Fin Soup!
And again, as usual, i dint take any of it :)


Went to another cousin's place to chill after dinner.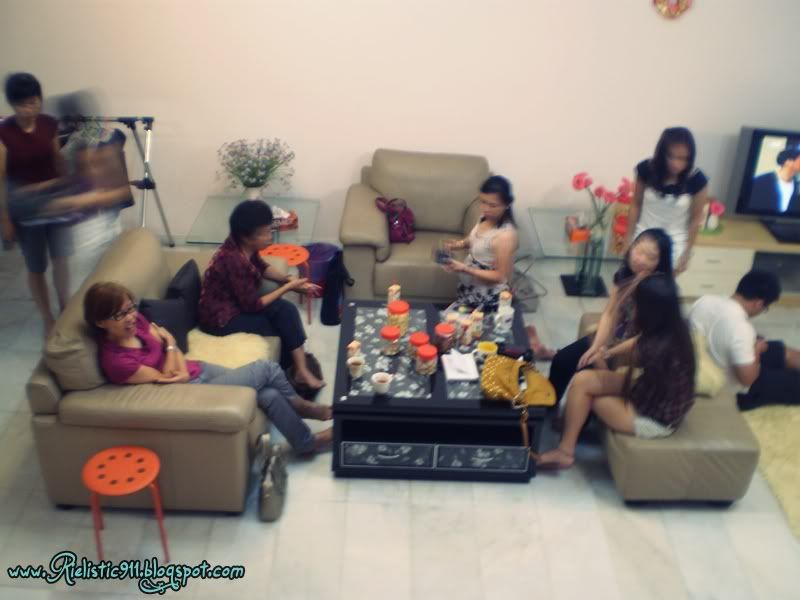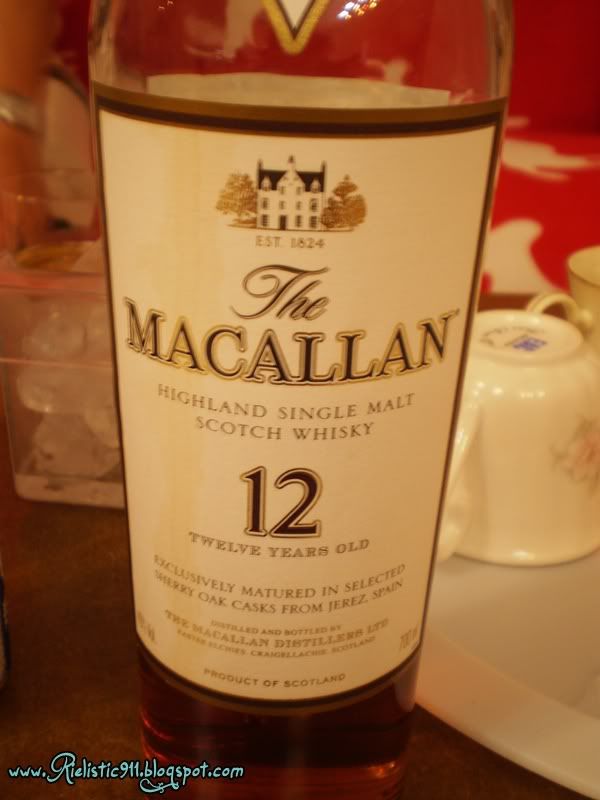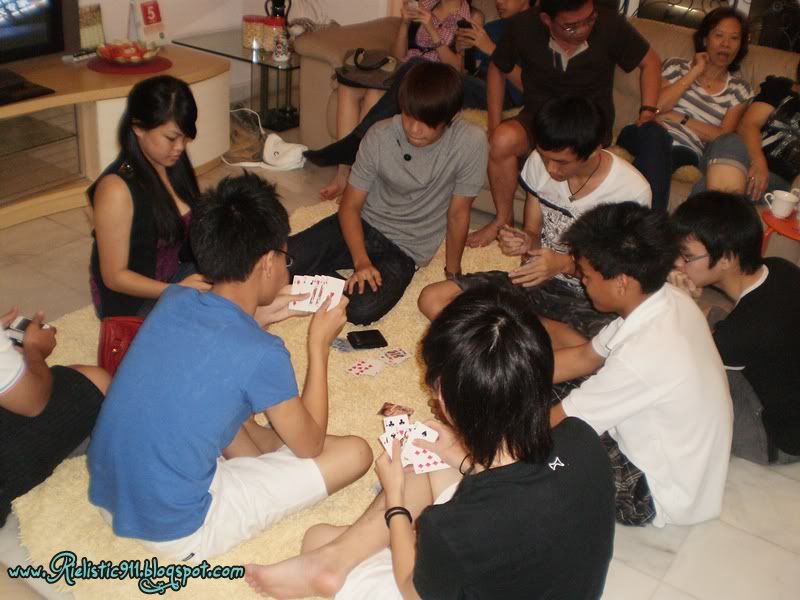 there me trying my luck again. fail =/




Tuesday


I finally went to check out the lion dance at my place after all these years i was just not interested in it.
It was crowded from all ages, from the young to the old.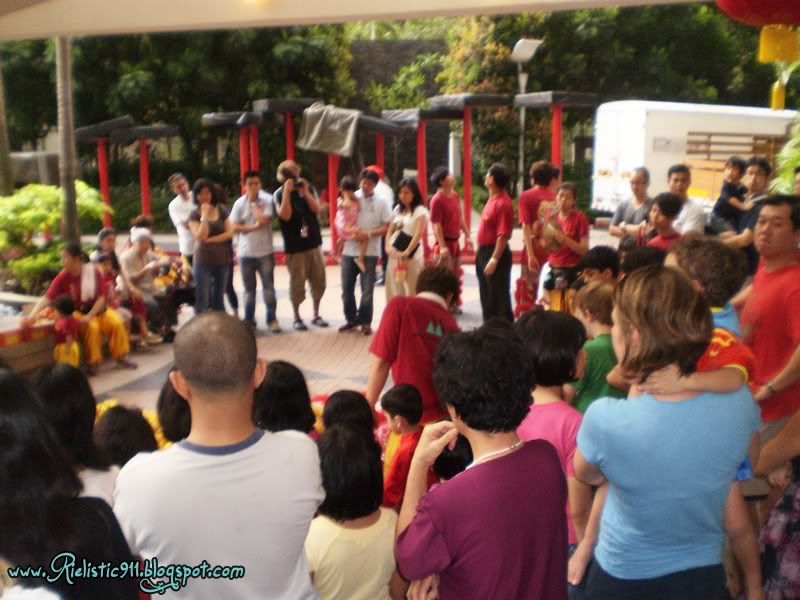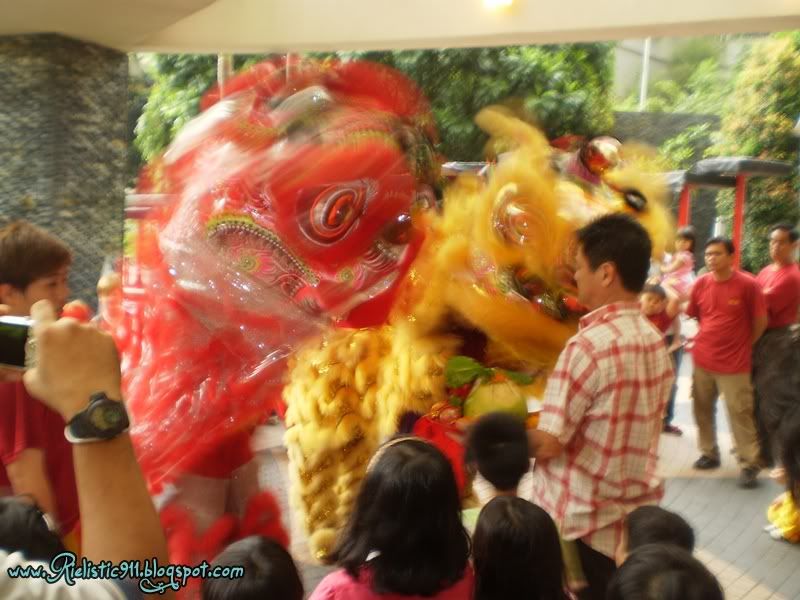 They kept aiming at me and Sis. And so i got myself a 'lucky' orange. It was such a nice left hand catch I tell you. Ate it on the spot.


It is said, you must eat the oranges thrown by the 'lion dancers' cause they are suppose to bring Good Luck/ Prosperity.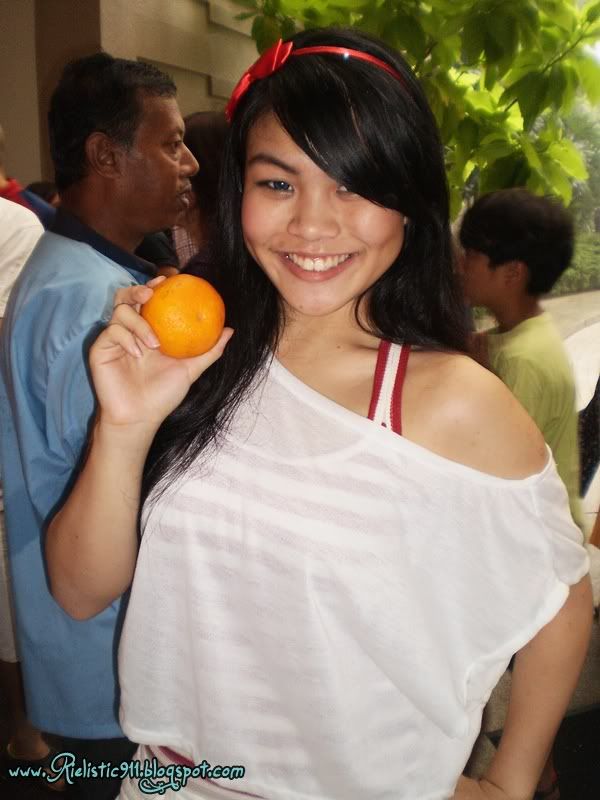 It started raining heavily, BOOHOO! the lion dancers couldnt dance up on the thing.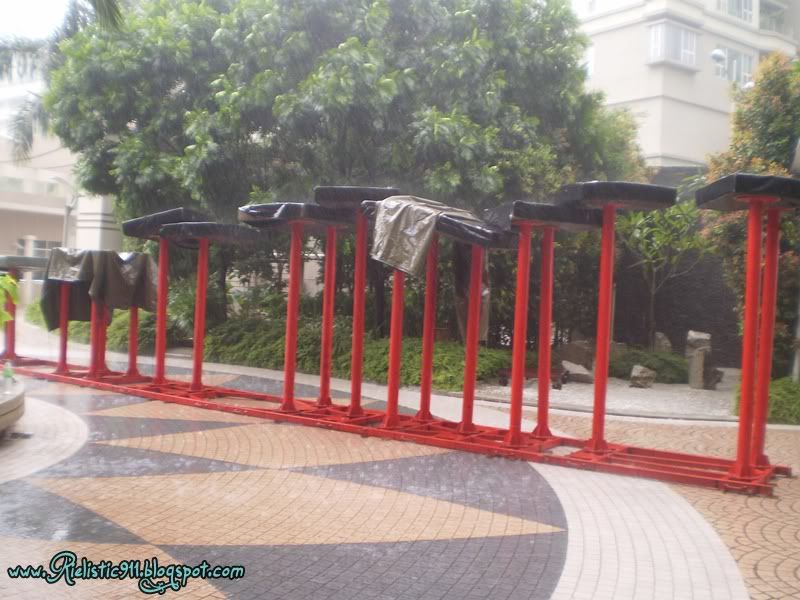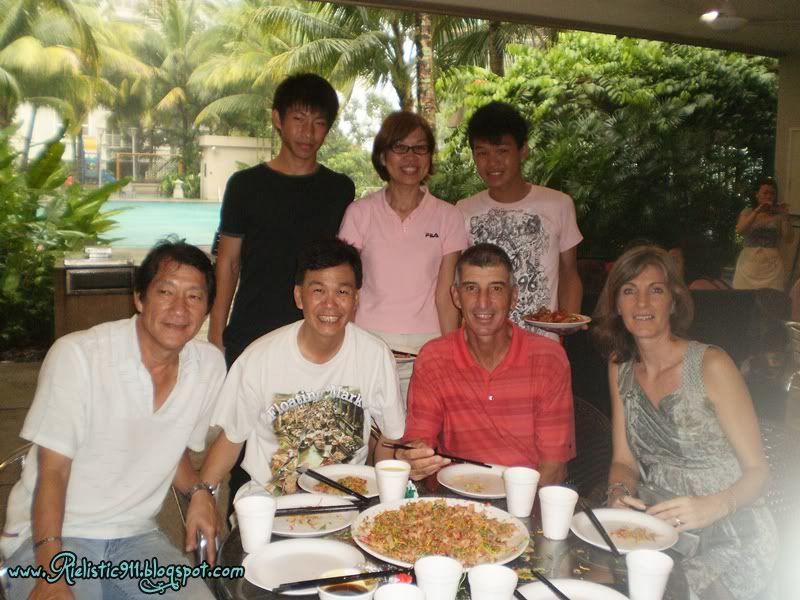 Dad's friends & Bro's golf coach.





[ 14 Feb ]
Valentine's Day

Dinner w the relatives for Baby Ally's 3rd Birthday!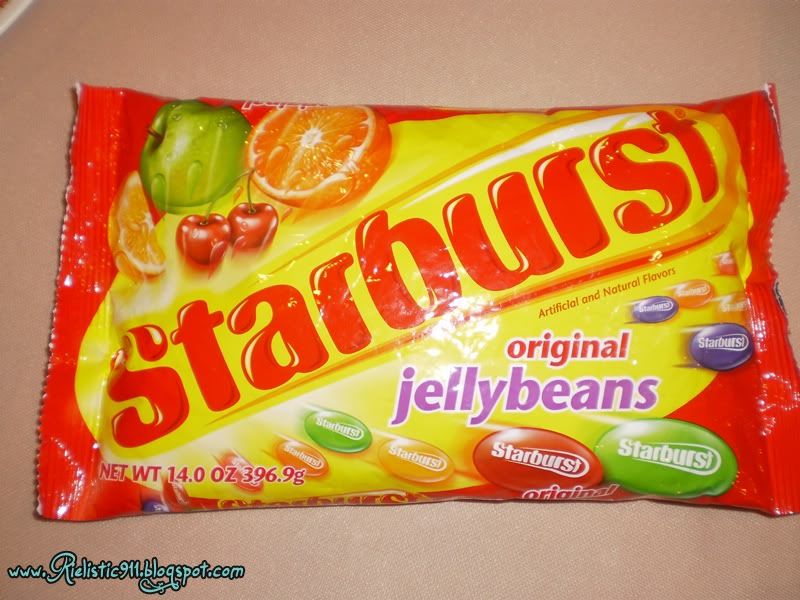 a lil pressie for Ally from NY. It actually taste non-medicine-like. Some was sour and niceee!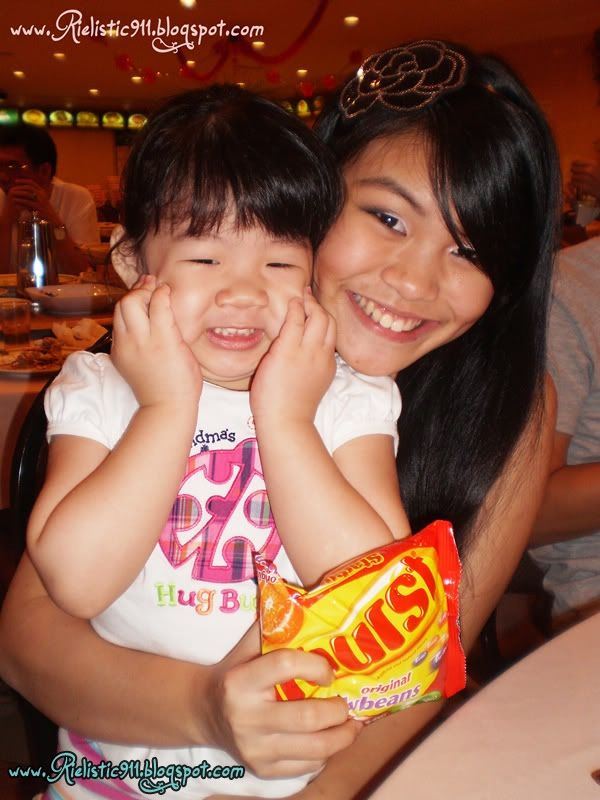 She was my Valentine date.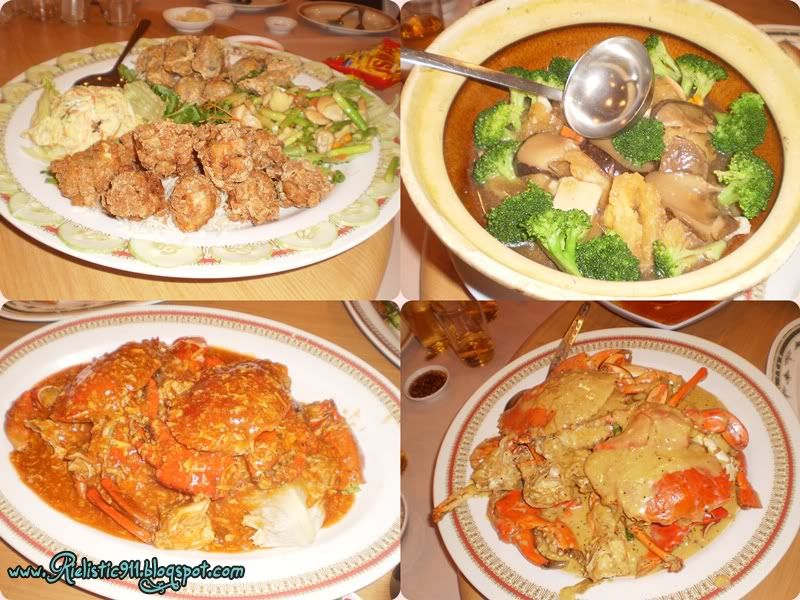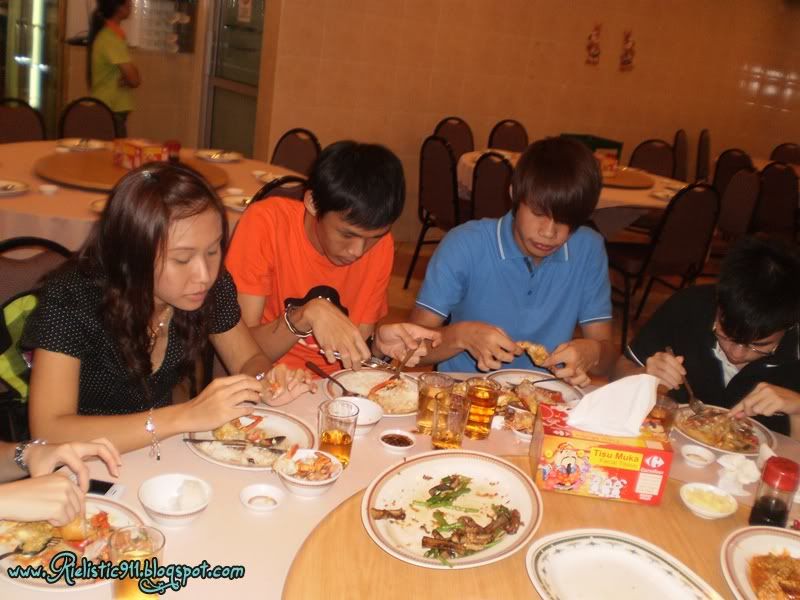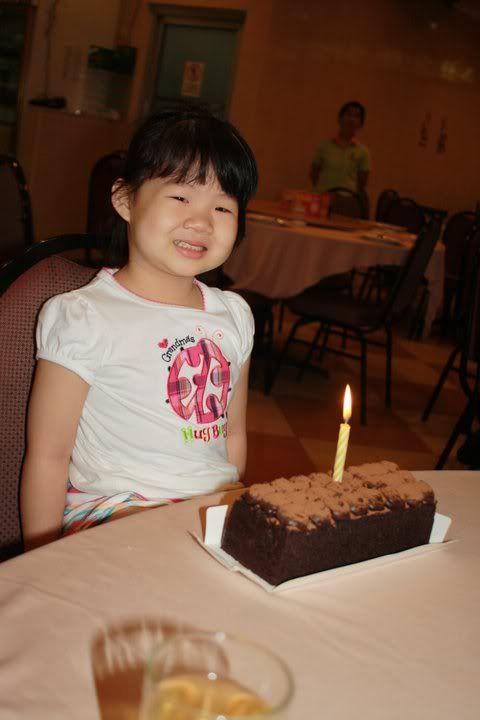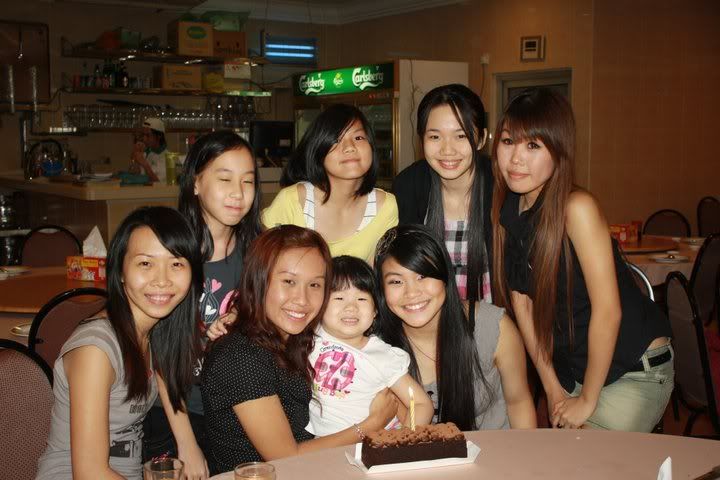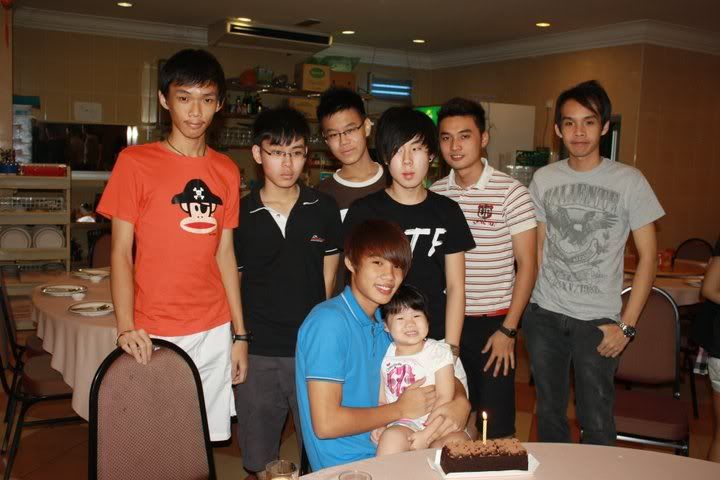 [ 19 Feb ]
Saturday
Tagged along w Mum to her friend's place in Kota Damansara.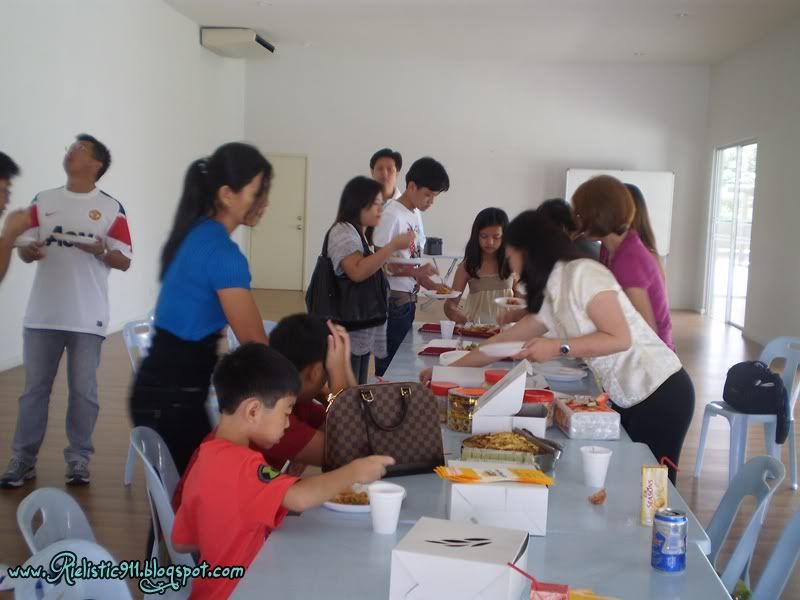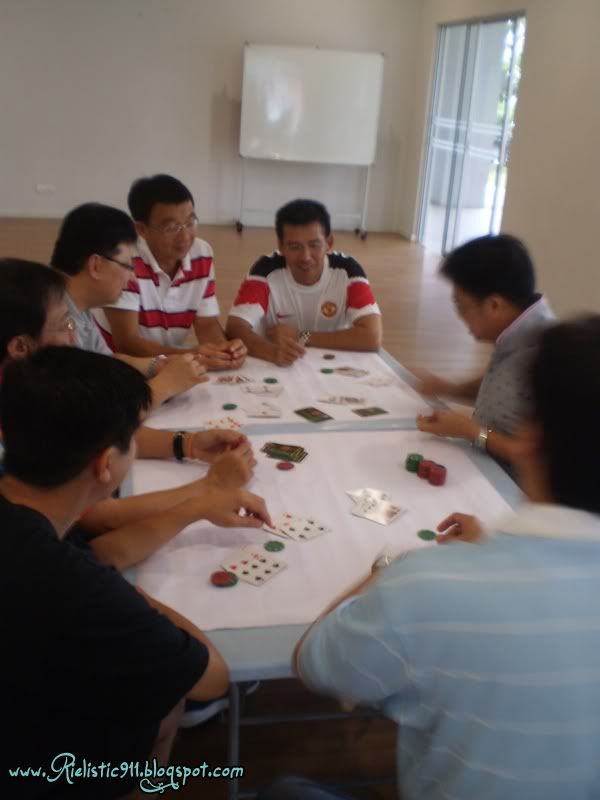 the boys played poker.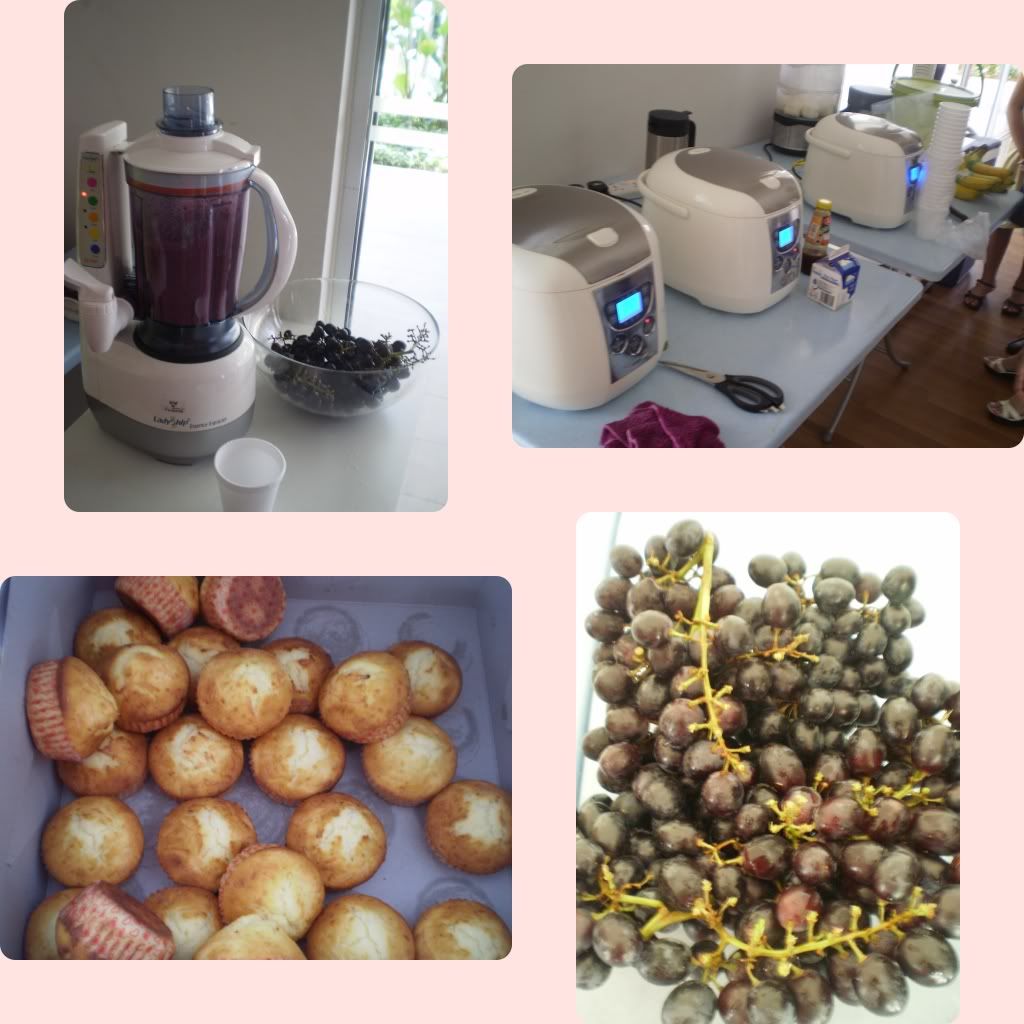 Its such an outdate post i know and honestly, im quite embarassed posting it so late but I really do not wanna leave out such a big once in a year thing and i wouldnt want to leave out any deets on my blog so soon.
This post it not merely for the public but its for my personal memoirs too.