[ 9 Jan]
Sunday
That night i woke up bout 2or3AM.
Randomly, i went out to Geo's with the
night owl
to do some talking and some 'advice' on my
decision
making.
During my yamcha session with him.
My phone rang
. I just knew i was pretty fuckedup then. It was Mum on the other line. Scolded me a lil for sneaking out in the night again. It was about 4AM
when outtve the sudden she woke up and decided to check on me and found i was missing from my bed and called.
I wasnt done with my talk so i stayed on. Thankgod she dint
Demand
for me to go home rightaway.
'Yamcha' went on a lil longer as expected. Luls!
Was back by 6am and had 3hours of sleep cause of Church.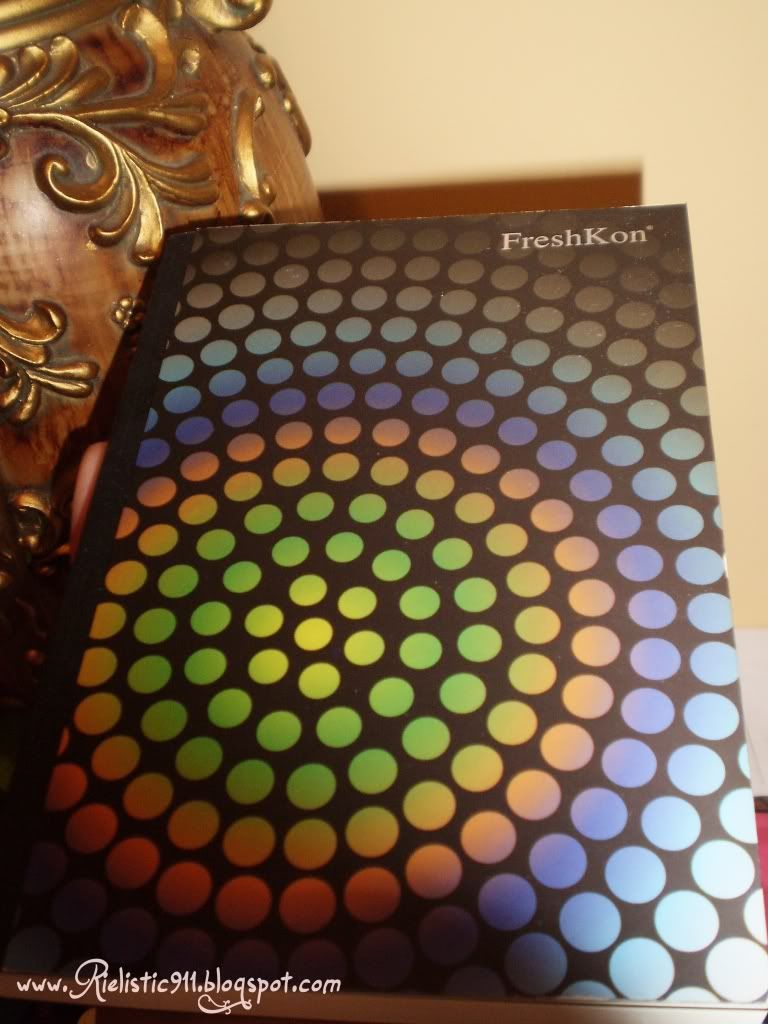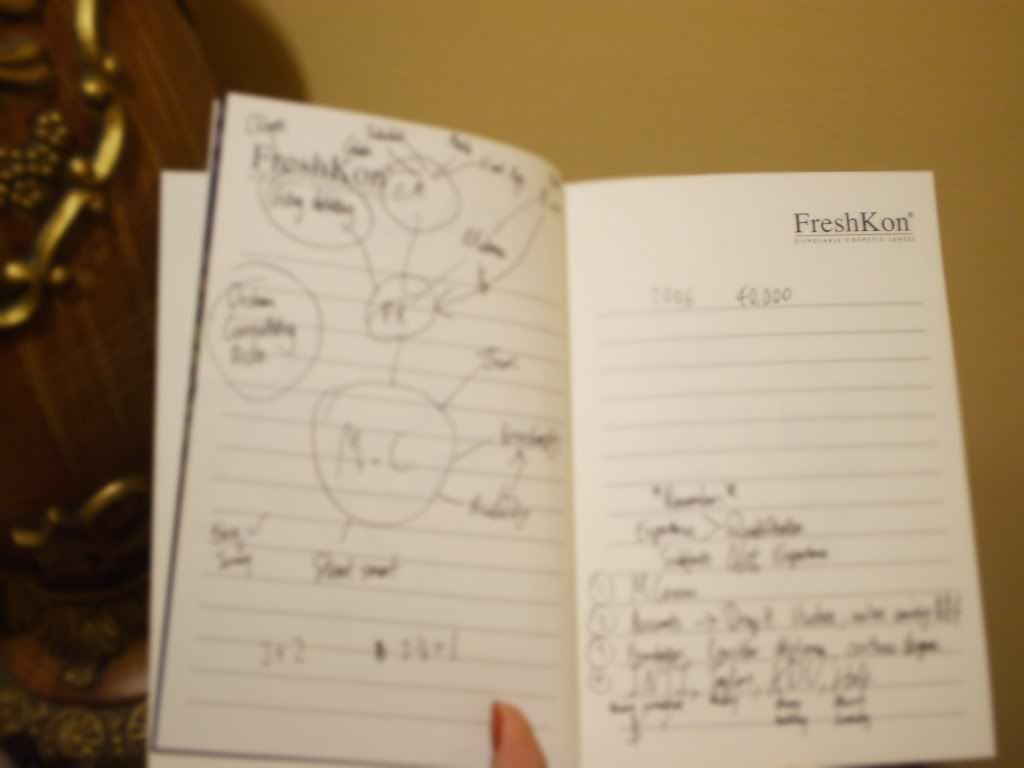 He did a lil mind maping and some scribbles on my notebook to Explain to me some the things that would help me in my desicion making.



That Noon


Mum wasnt mad at me for sneaking out at all. She was just afraid if something would happened to me and if Dad found out again. wheeeee!
totallydifferentresponcefromgettingcaughthelasttime.
I bet Mum knows i cant help it cause im the
mischievious
one ;)
So during that longg talk with mum on her bed. So literally it was a daughter-mum 'pillow talk' but the truth of 'pillow talk' means the talk after Sex.
I dont care and im just gonna use it saying I had a pillow talk with mum kayy.
Mum had me in shocked when she told me the old man from the management office, lets call him; Mr.Manager,
told Mum that I was sneaking out at Nights.
I mean W T F ?!
since when it was his business that i sneak out during the night.
He would asks the guards if anything happened during the night etc... I mean he had to tell my Mum?! Woahhhhh! youre too much! These people are what i call
SAM PAT
!
(means busybody in cantonese)
Mum told me to not sneak out anymore. My Reply:
I'll try ;
))
As Mum has no control if Mr.Manager tells Dad bout this- he would FREAK!
Told Mum next time i shall wear a hat when i sneak out so the guard wouldn recognize me =P
and Mum jokingly threatened me to tell the guard to look out for a girl that wears a hat and goes out in the middle of the night.
Hahaha! Awhhh, Mummie <3
___________________________________________________________________________
[10 Jan]
Monday

Depressed enough to know that i wont be going to Secondhand Serenade's showcase here in Malaysia, found out last minute bout their Press Conference that will be in town as soon as they touch down.
Ofcourse i missed it as it was such a last minute notice =/
AND! My decision that got me going on and on with the parents was finally settled. It was
Official, Dad Approved
. Wheee~
_________________________________________________________________________
[11 Jan]


Tuesday
During the wee hours i was watching one of my fav entertainment TvShows; The Bad Girls Club season6.
i watch tonsssss of tvshows, the reason why im stating it here on my blog is that- it caught me!
I was very much Considering to get be a RED head.
It was inspired from Sydney from The Bad Girls Club.
this picture of Sydney doesnt do much justice. Shes way more gorgeous :))
maybe taking her own pic isnt her thing, shes gorgeous when filming though.
Well, i assume most of you dont know or have never heard of The Bad Girls Club (BGC) as it is Currently being Aired in The States on Oxygen Tv.
So heres a lil taste of BGC and you'll able to see the Red-haired gorgeous Sydney being interviewed.
Why
R e d
?
It looks like Ariel's Red hair from The Little Mermaid.
So pweeeety! its not that easy to pull of a head full of striking Red hair but i think ill just do fine rocking it with my Name ;)
It'll be Easy & Fun to introduce myself too. heeee!
Well, its being taking into considerations. If do decide to get it, it would be probably in the Year 2013. dontaskwhy.
But untill hen, i would still like to keep my Black hair :)
Ending this post with a Ariel & Eric's picture, Yes, i want my "Happy Ending" too!
Nuff of my rants. I shall continue on my even bigger Blogpost- UP NEXT! =D
So excited! finally blogging on it after a Month. *Yikes*!
*Hint*
An internationally well-known sexyyy 'emo' dude from The States coming down to KL and i got to chill and have a beer with them.
Stay tuned to find out who. . .