Saw this in the morning when i wokeup. it was posted by
Hot Magazine
's facebook page.
i then decided to add it to my list and
sworn to never eat it
!
Its wrong to force animals like that- thats just wrong. Cage it like a prisoner when its suppose to be flying around freely is just cruel. All for
money
; Selfish humans some even inhumane *sighs*
Foie Gras(french) which is pronounce (something like)
"Far Gua~" *elegantly*
. Hahahha! well, at least this will save you from the embarassment of actually pronoucing it as its spelled - "fo-ie grass" =P
Shark's Fin
Venison Meat (Bambi)
Foie Gras
and ofcourse Rabbit Satay (Winnie & Chubby- you are missed)
Dinner at
Nong & Jimmy Thai Seafood BBQ @ Taman Cahaya, Ampang.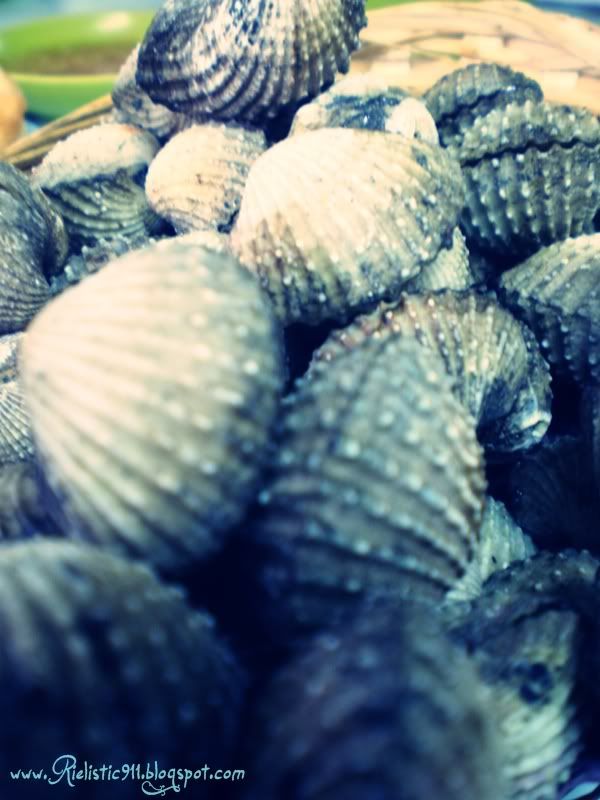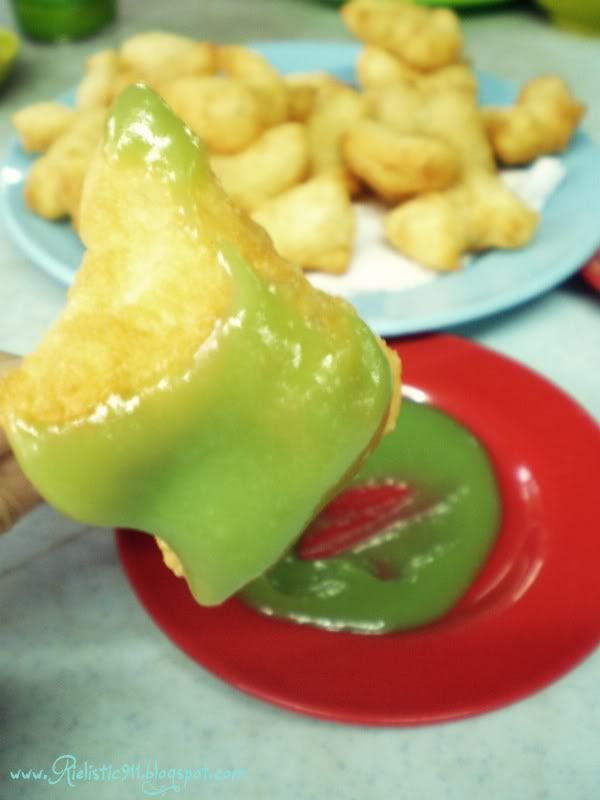 Def the best 'yau char kuai' w Kaya! <3
one of the best fried rice ever! <3


ate sting ray, crabs, soup thingie, etc etc. pictures in sis's cam and i dont have them :/
Oh well, the above dishes are the Must Order ones :D



After dinner;


AMAE's Fight Night

LIVE at Museum Telekom, KL.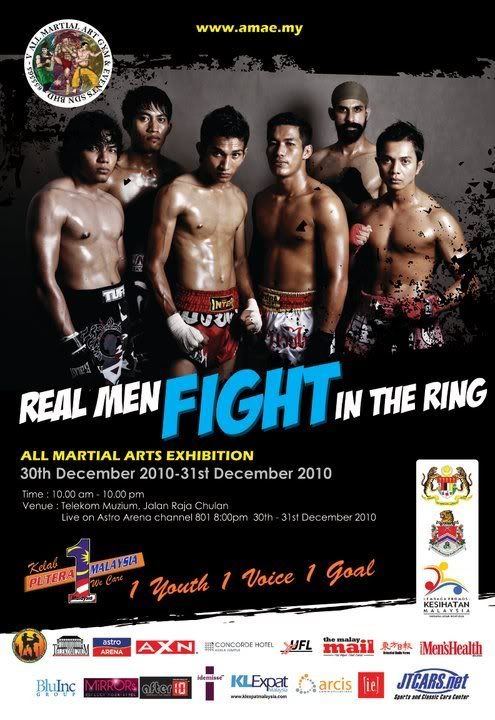 Was suppose to attend with Sis but then she ditched me cause she dint felt like it. I already said ill be going and i dont like to go back on my word so I went.
Saw
Feeq
-busy taking photos. Sat with
Josh
&
Rebecca
at the "VIP" area.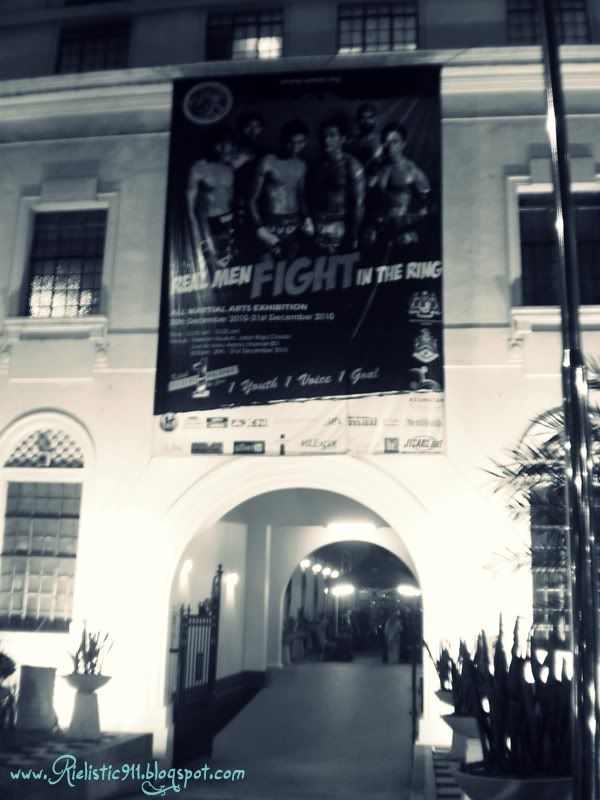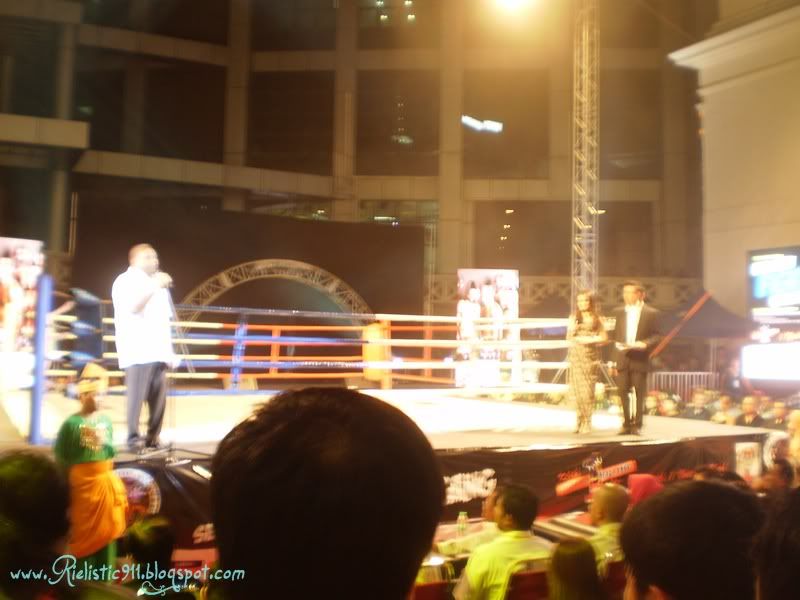 Some performances to entertain us with;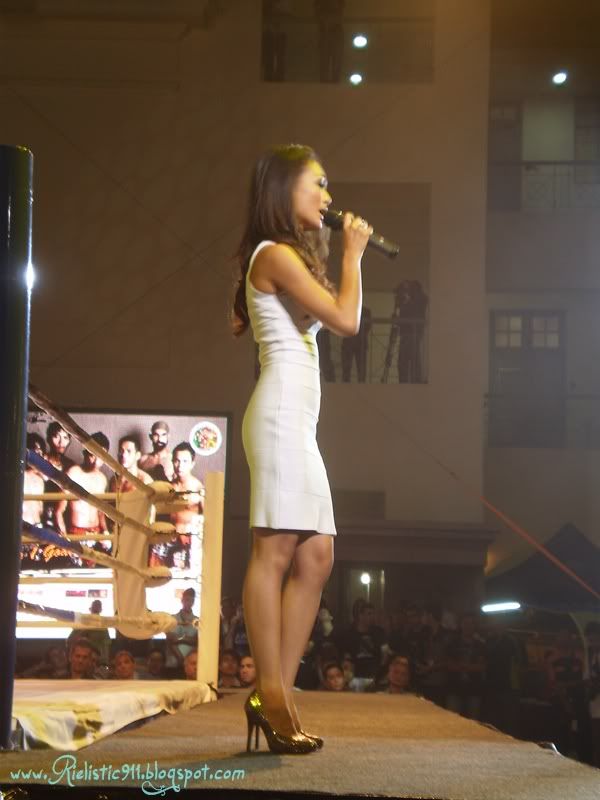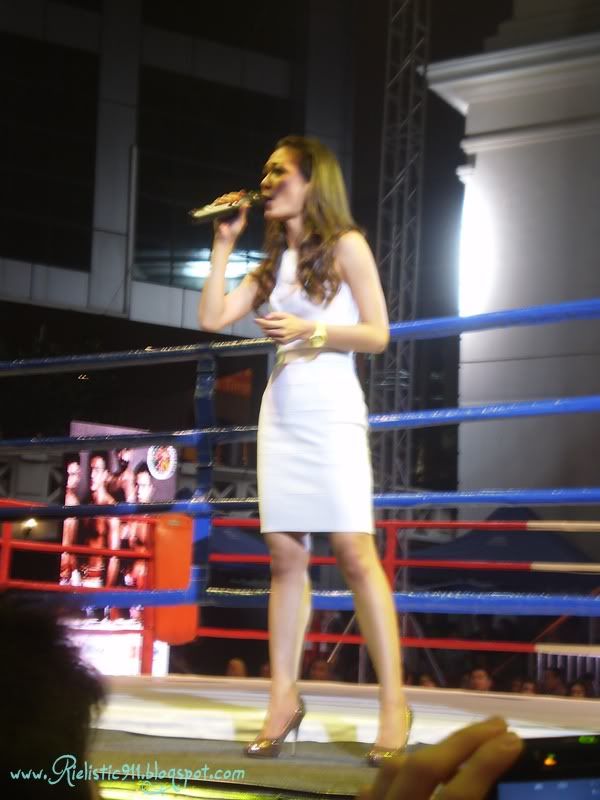 Fashion show
Models were such as Amber Chia & Nadine Thomas


A Local singer that awed the audiances.
She could pull off Christina Aguilera's songs very well. *claps* , not many people are able to pull off such a strong voice like that.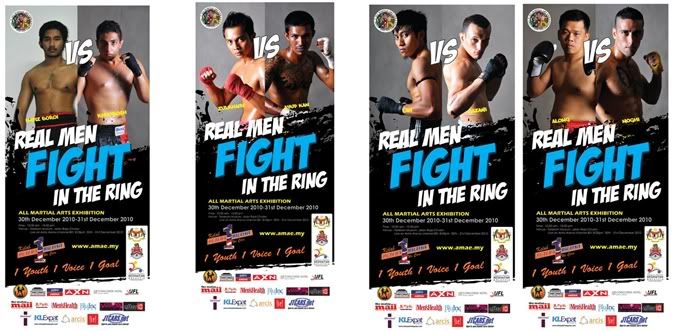 Fighters for the night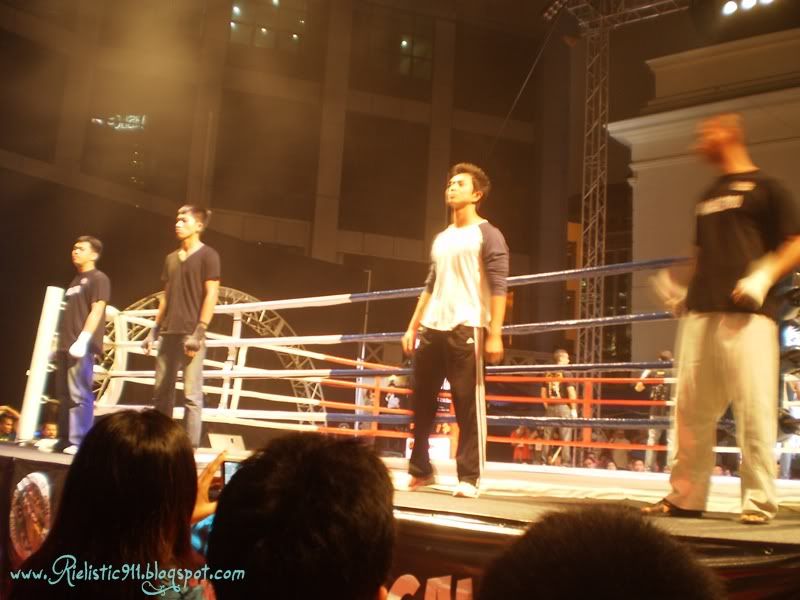 Fighters Representing Malaysia ! :)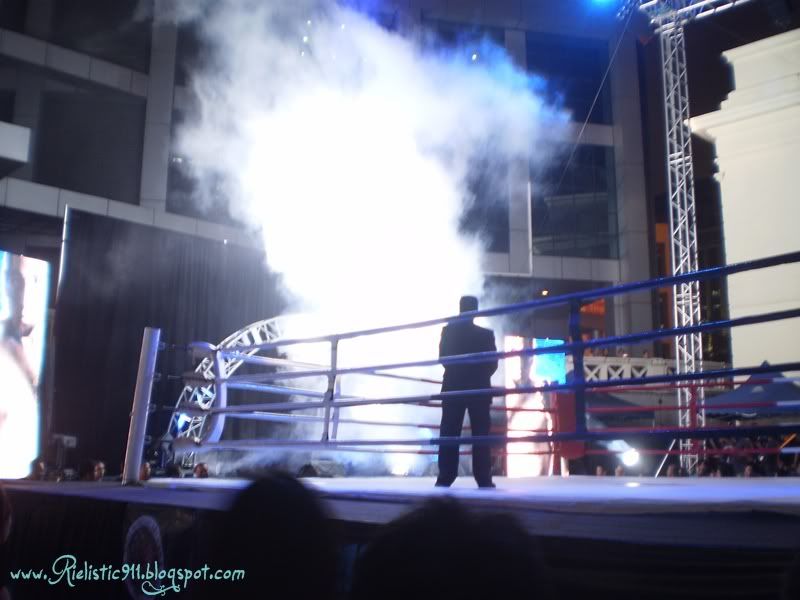 we waited sooo long for the first fighter to come out. the 'mist' just keep going on and on.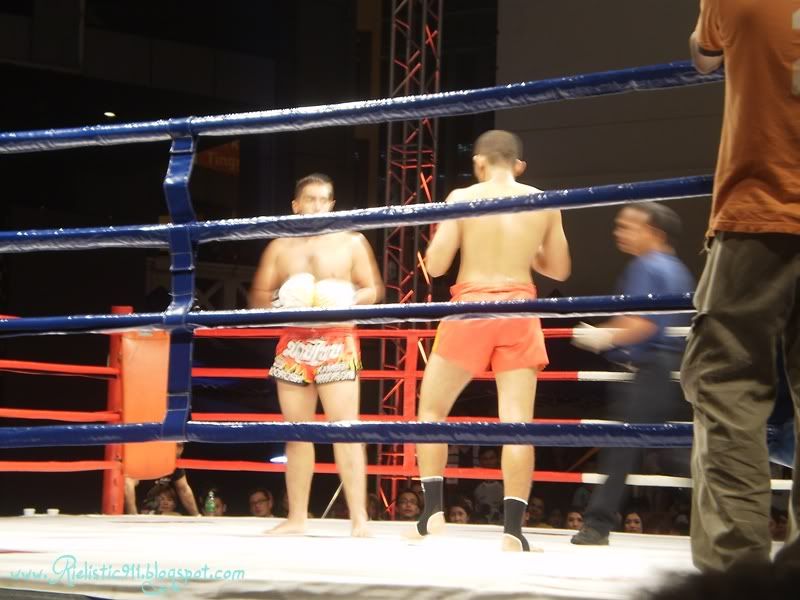 It was pretty intense for the first match; the fighter's head Bleeded

!

*gasp*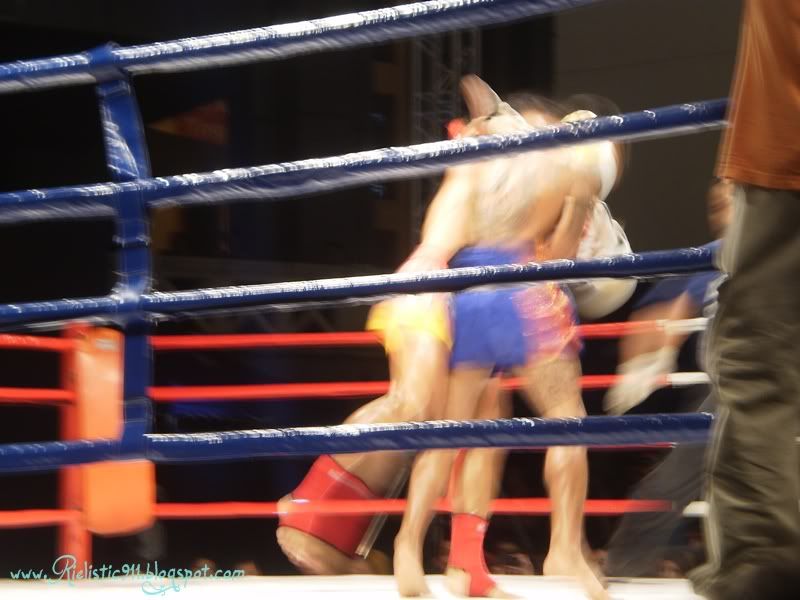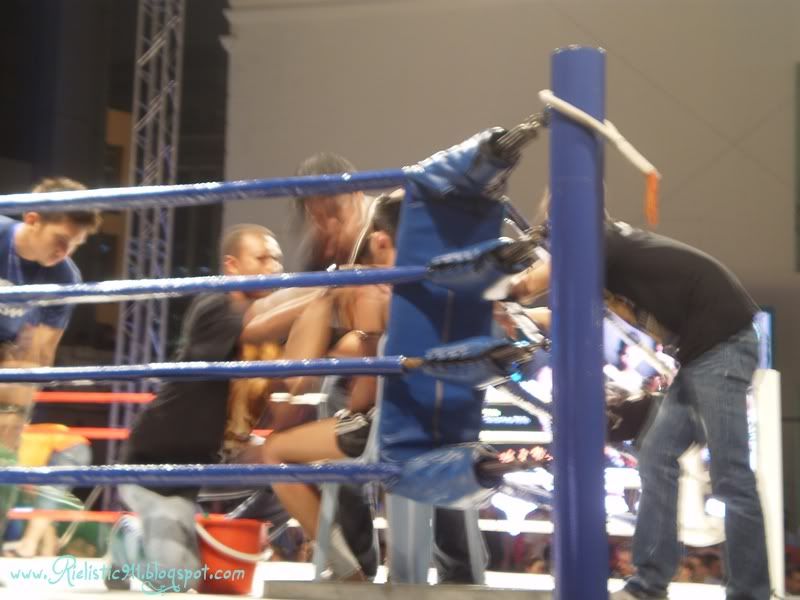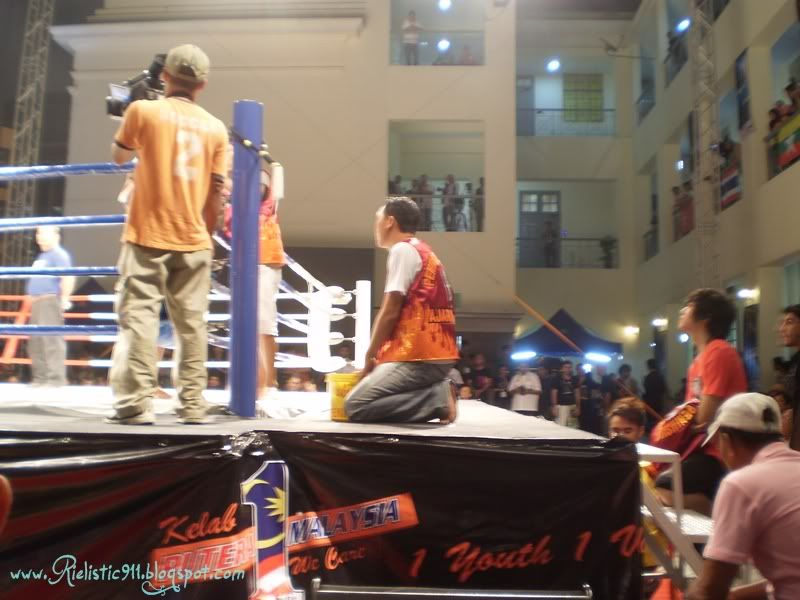 Heres a compilation of the fights i took that night. Camera's batt was running low. Eeesssh!
Well, Enjoy!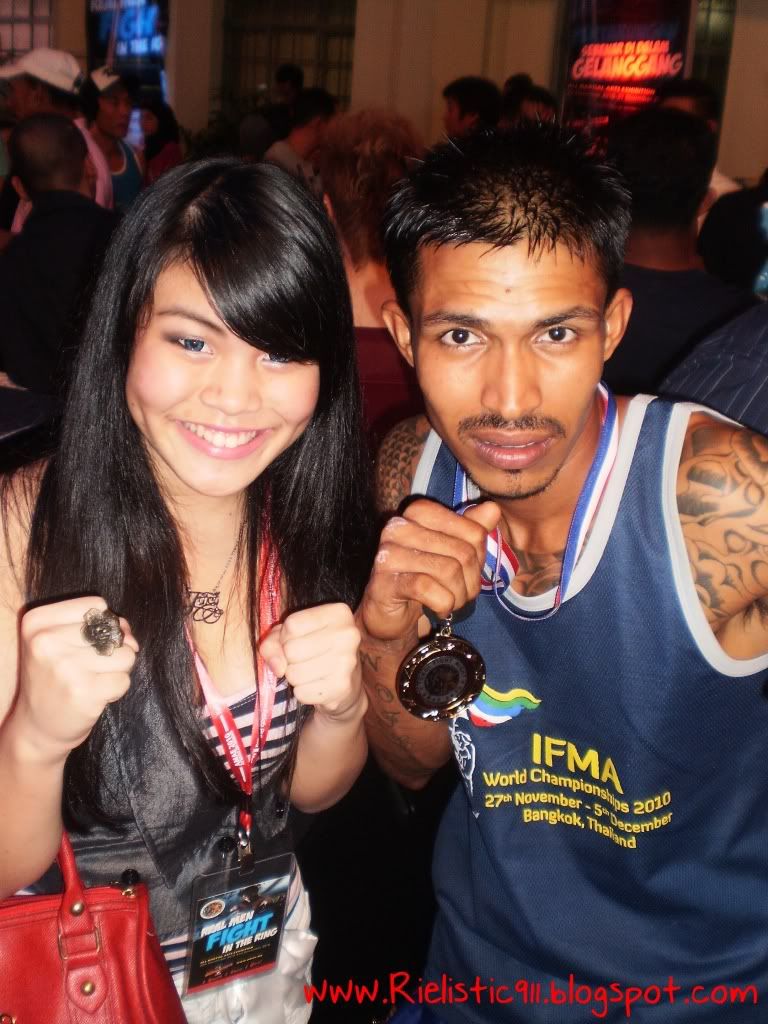 Muay Thai fighter from Thailand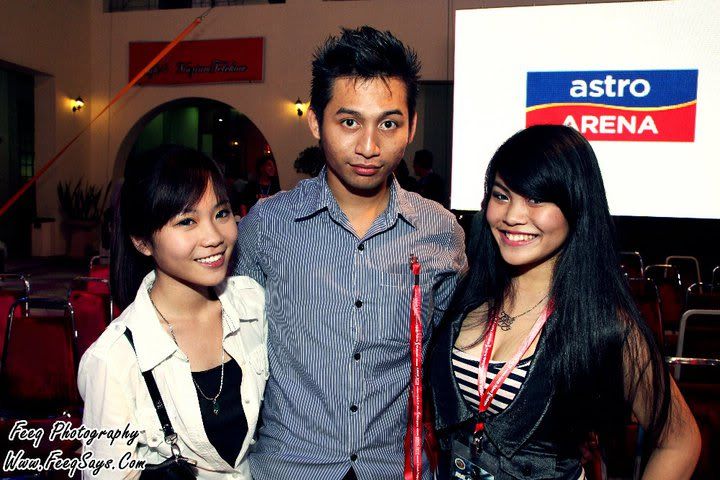 yi ching, feeq & me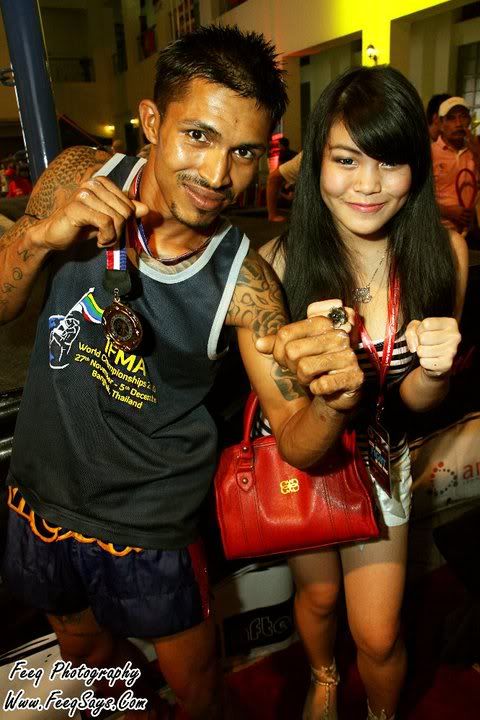 Yi Ching @ missrei.com


from left; Jason, Thai Fighter, Yi Ching's bro, Yi Ching, Rebecca (behind), Me, Josh & Kheng chai.
Results of the 4 matches/rounds;
Malaysia; Lost, Draw, WON! Draw!!

So its actually a Draw.

It was an experience to see LIVE fighting in Muay Thai & other Martial Arts :)
Lights shining bright on the fighters- Sweat bouncing off the fighters when getting hit by the opponent, i felt like i was watching it in slow motion! Haha! watched wayy to much movies.