[22 Jan]
Saturday
Watched The Mummy during the wee hours. Woke up pretty early to catch the Homecoming screening at 11AM. Thanks to
Amelia
,
Joanne & Universal Pictures
for the movie passes.
Homecoming Movie Review;
♥
♥
♥
♥
♡
"Fantabulous!" you'll get it if you watch the movie. I was laughing throughout the entire movie. Loved the story plot too. Its about family getting together during CNY and enjoy everybody's company as a whole family.
It was the perfect CNY movie i'd say.
Jack Neo never fails to make a good movie.
After the movie, me and sis headed to Geláre to get some ice cweam. Tried the Jamaican Chocolate & Chocolate Chip Cookie Dough (if im not mistaken). Very nice! The texture of it is like a lil gummy/elastic.
Shopped for a lil while at the lil flee market.
________________________________________________________________________
[24 Jan]
Monday
This is Datuk Sheikh Muszaphar- Our Malaysia's First Astronaut.
He came to give a speech. I basically slept thru the entire 'speech'/talk on his success. Dont give up your dreams etc.
Some girls were going crazy over him. I only checked out how much of a handsome guy he is after my 1hr30mins of sleep, at the book signing. He was smiling so brightly. and he had
dimples- a plus!!
Then i understood why the girls was crowding the signing area, trying to his their newly bought book written by him, signed and probably a picture.
He is married. But i wonder if he is really
Gay
as there were
rumours speculating
around, and if you Google search his name. In the dropbox there'll be the 'G word'.
Maybe his marriage is just a cover? Im nobody to judge but im just saying. Its a waste if he is cause he is pretty good looking.
_______________________________________________________________________
[ 28 Jan ]
Friday
A
Nightmare
. There was something wrong with me and i had to under go an operation. After the operation my
boobs were damn small
! it wasnt that i had breast cancer though.
but zomg! i was super upset with the fact that I can no longer fit my bras and i
almost had a boy chest
!
THANKGOD it was only a nightmare! to scare me
AGAIN
!
i likee my boobs kay.
So it was CNY Shopping Day in town!
H
at

✔

Reusable Bag

✔

Im All Set! :
D
Suprised and dissapointed that the fashion dint really changed to CNY inspired clothings though. Saw tons of dull coloured clothings. Ewww! It was pretty easy to spot the outstanding colours i was looking for (which werent many).
After shopping, we had dinner at Teppanyaki.
me, sis and bro
all time fav; Cuttlefish Teppanyaki
Sis's Beef Teppanyaki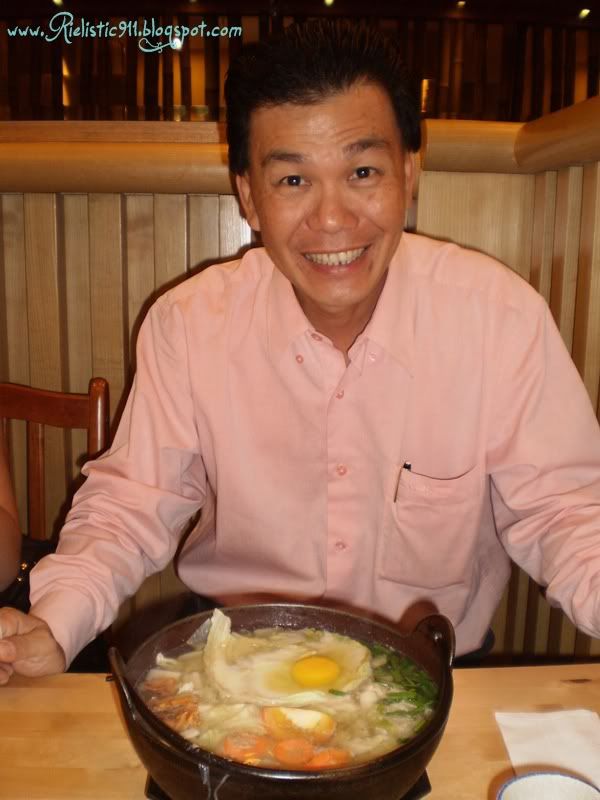 Dad with this so not delish transparent noodle dish.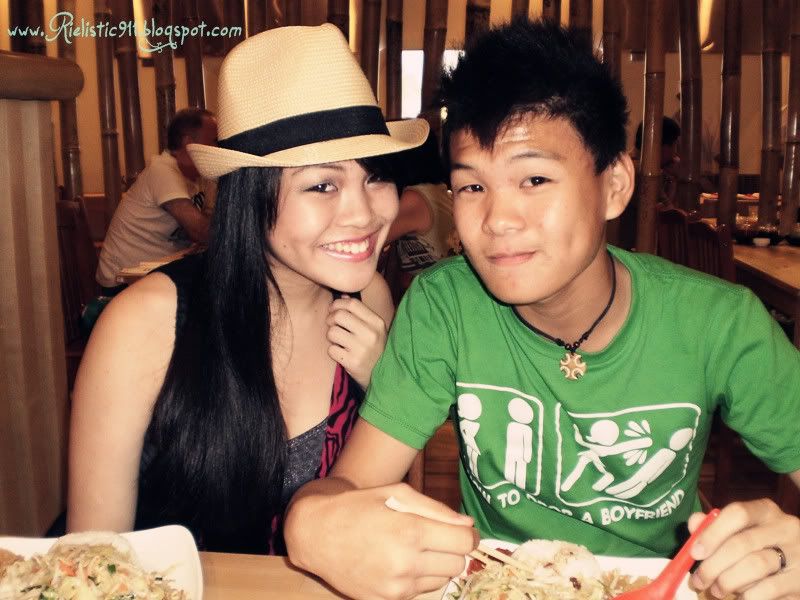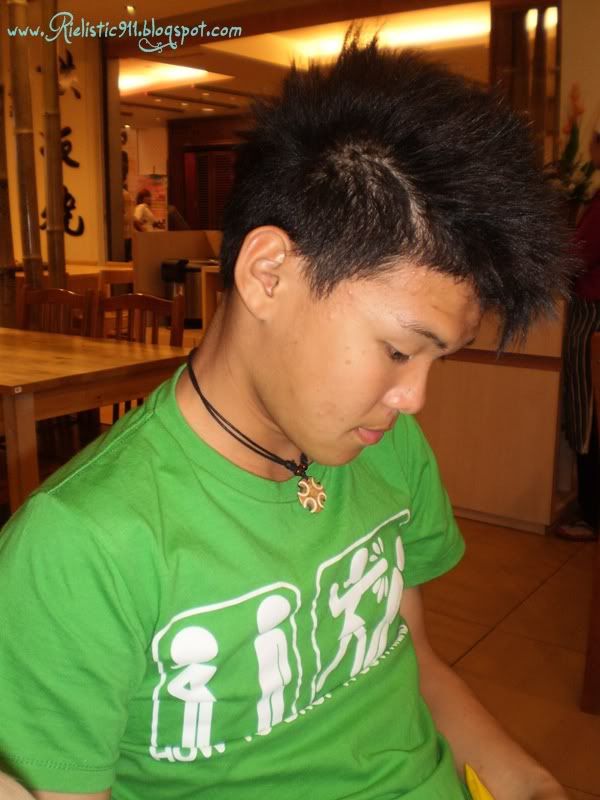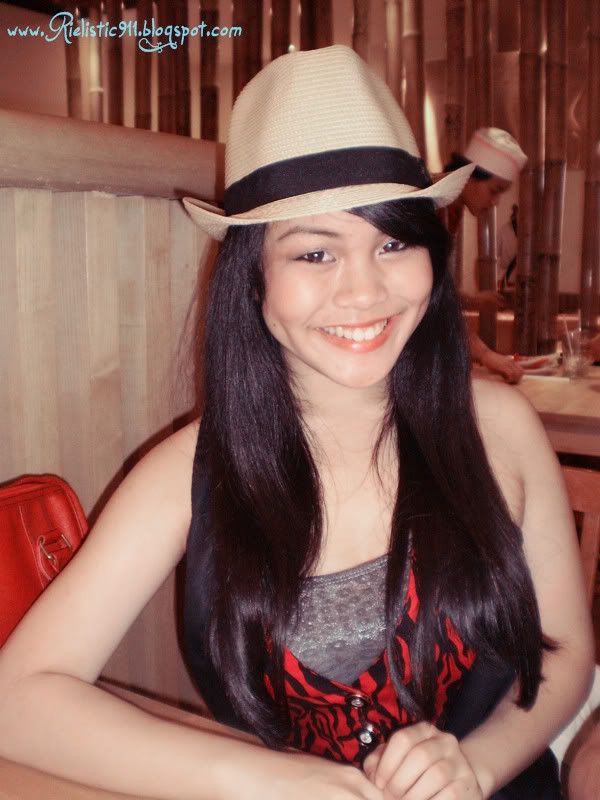 Was pretty upset bout a couple of things though. One of em was my heel tip that came off but thankgod i dint slip from the walking down the stairs either. My fav walking/running heels weih =/
After a longgg tiring dayy. my
drugs
are my tvshows! ♥
its like you ppl with your
ciggys
! though i dont understand hw you smokers feel but i know its like the same- feeling so chilled and relaxed after a long day with your own
drugs
♥
______________________________________________________________________
[1 Feb]
Tuesday
It was bro's burfdae and he dint want to go anywhere- not even for dinner! Geeez!
But ofcourse we'll have our usual birthday singing and cake-cutting at home.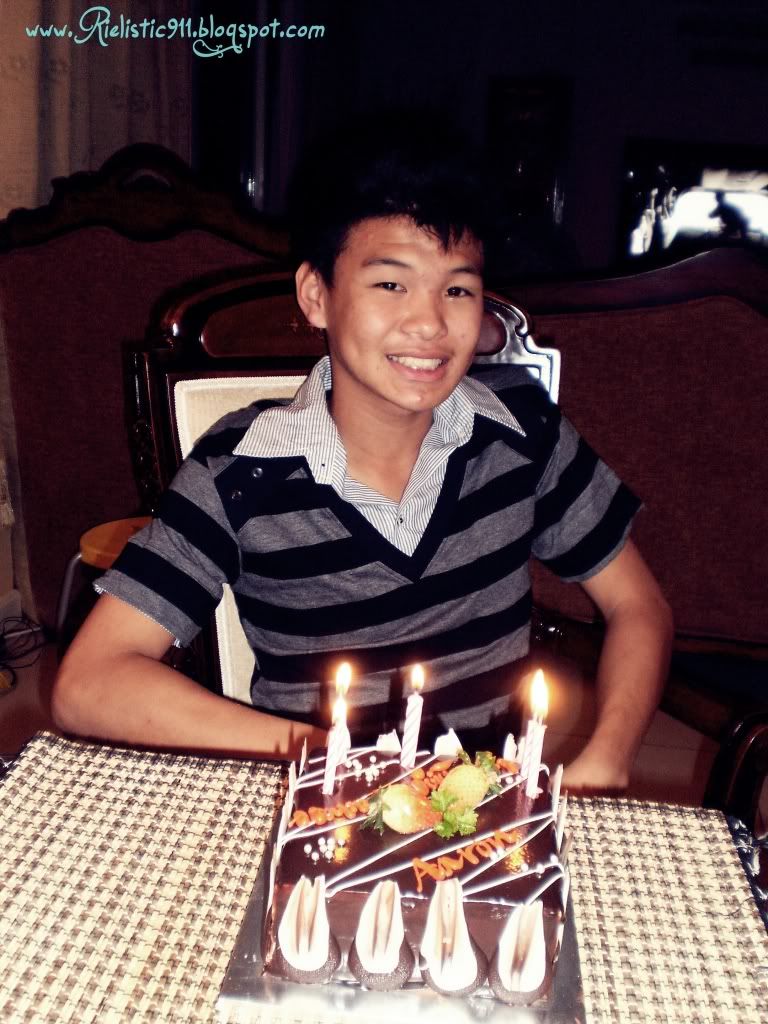 That very day, miss
Tila Tequila
followed me on Twitter. #TilaArmy ! :)
Wheeeee! I thought she was hot since I watched her reality tvshow '
Shot At Love
'.
Just a heads up, shes a
bisexual
;)
Never heard of Tila before? Here are some hot pics of her.
Tila is so gorgeous!
P/S; she is Anti Illuminati too! Woohooo!!
I love that shes not afraid to say the truth about whats going on in the music industry.
Check out her blog at
MissTilaOMG
♥s Mermaid;