[ 20 Jan]
Thursday
12 Hours of food hunting, shopping & chilling ahead;
Mum's friend, Aunty Kim (no blood relation) was in town for a business trip. They've known each other since they were highschool mates (
ifimnotmistaken)
. Its been years since Mum have met Aunty Kim as she went for a job at the 'Big Apple' and when she was proposed she made New York her home.
Dadadadadada~
we picked Aunty Kim at her Hotel in town and was her tour guide for the day (
eventhough she was born and raised in KL
).
Pretty nearby the hotel theres a hawker place. Never been here before though. It was filled with people. Some were even waiting on tables. But alot of them 'ta pao' (take-out).


Ordered some food. Dint order too much cause we'll be around probably trying other food etc;



Aunty Kim and Mum :)



me and sis.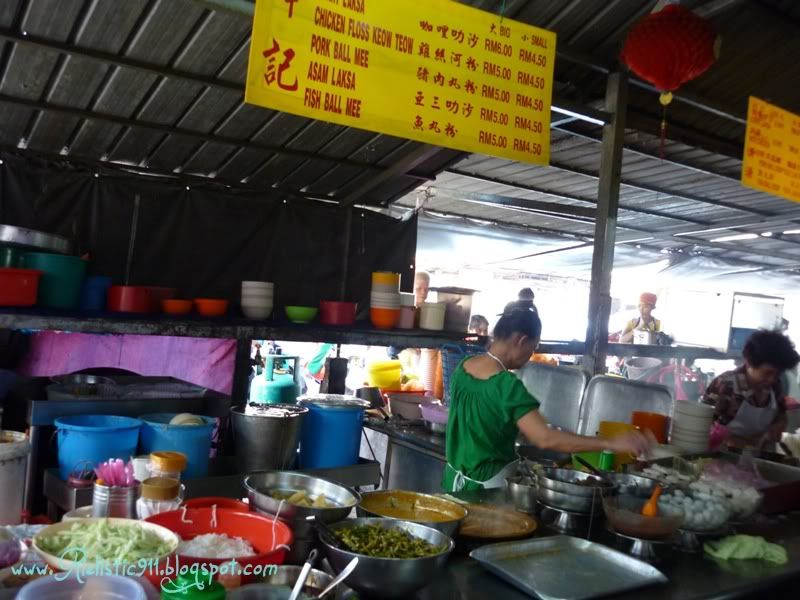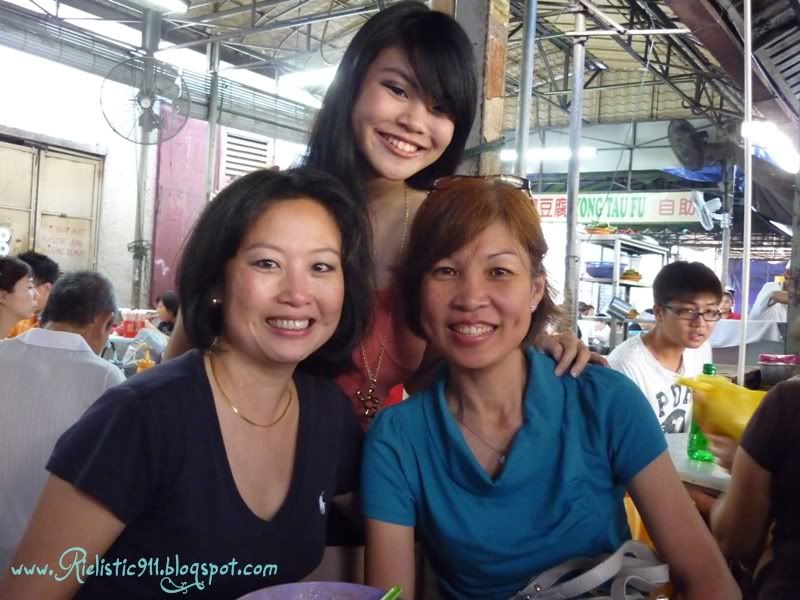 When its usually too hot, i put my hair aside :)

Car Camwhore moments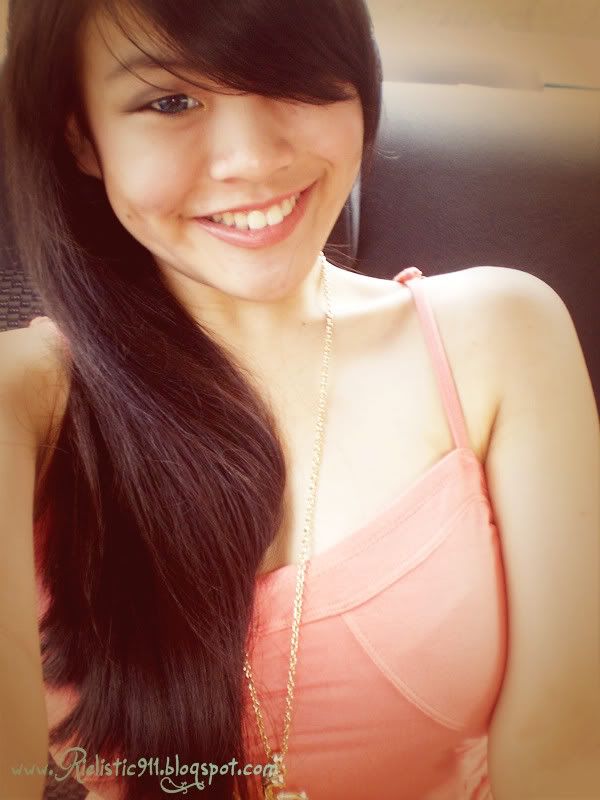 Headed down to Petaling Street to take a walk. Aunty Kim wanted to do a lil shopping too.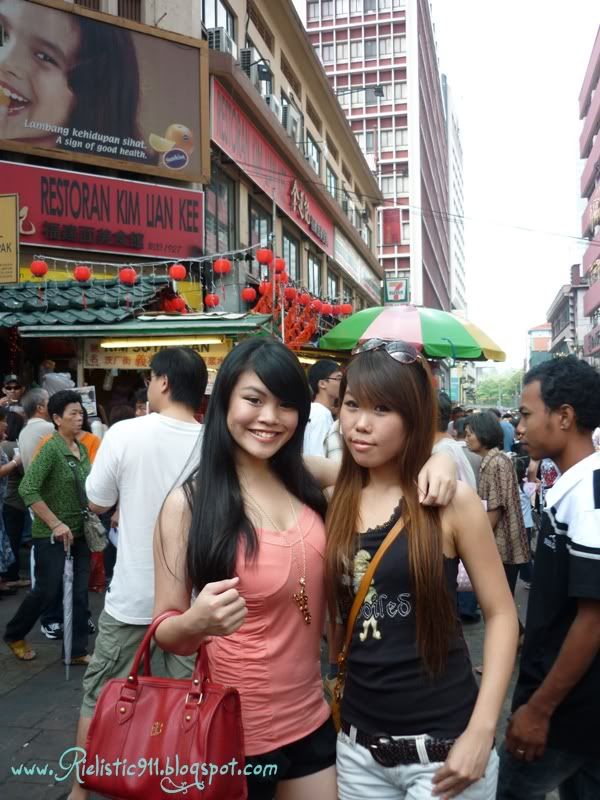 one of the best soya bean i've probably ever tasted. it is pretty popular though.
p/s; how ironic that the soya bean name is called Kim (Aunty Kim). Hahaha!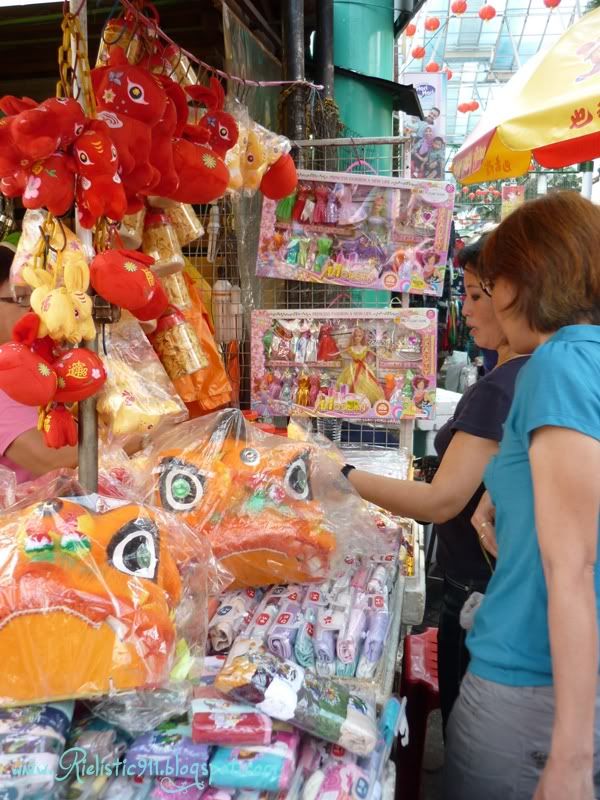 Aunty Kim shopped for some CNY stuff to bring back to New York.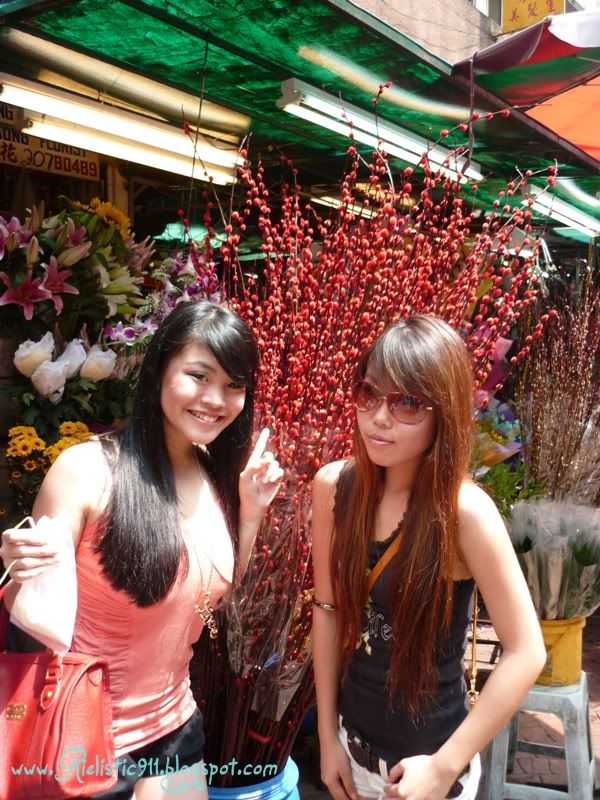 pweeety CNY coloured plants.



they had the

BEST DURIAN PUFF

! Its just walking distance from Petaling Street. Just right opposite Popular :)
MUST HAVE for Durian Favs!





Bought this tee for RM5- ONLY! crazy cheap!
thought i'd used an extra at-home-teeshirt.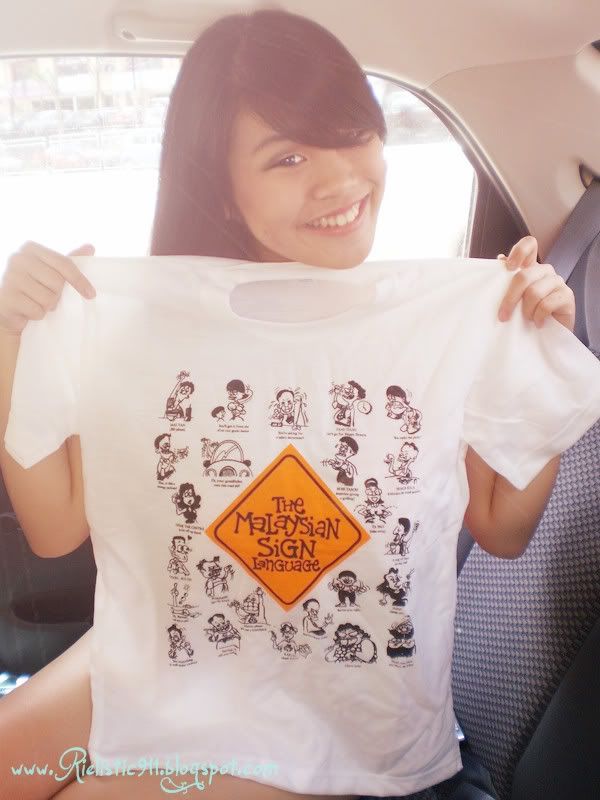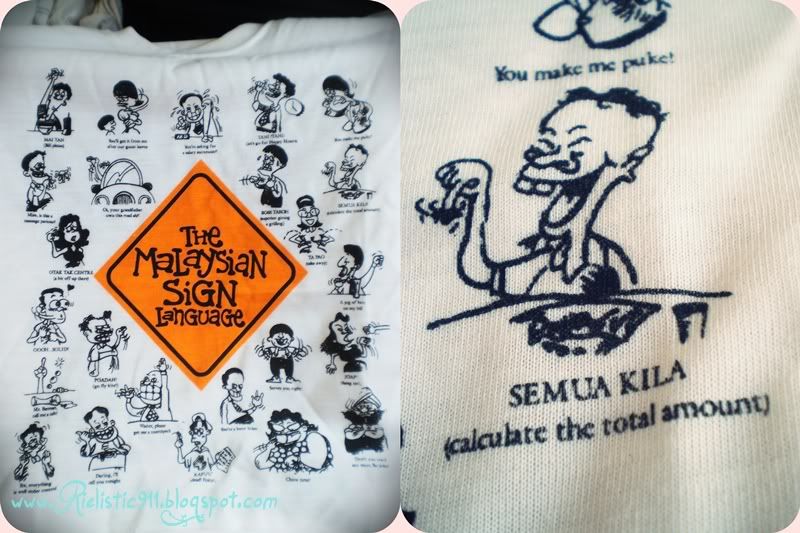 T-shirt Review;
Waste of 5bucks! icouldhaveboughtmoredurianpuffs!
Its so Unstrechable like the normal cottons. Its sooo thin, my bra is pretty visible from wearing it. And it isnt comfy at all!
Guess its more like a Souvenier. (Deco etc)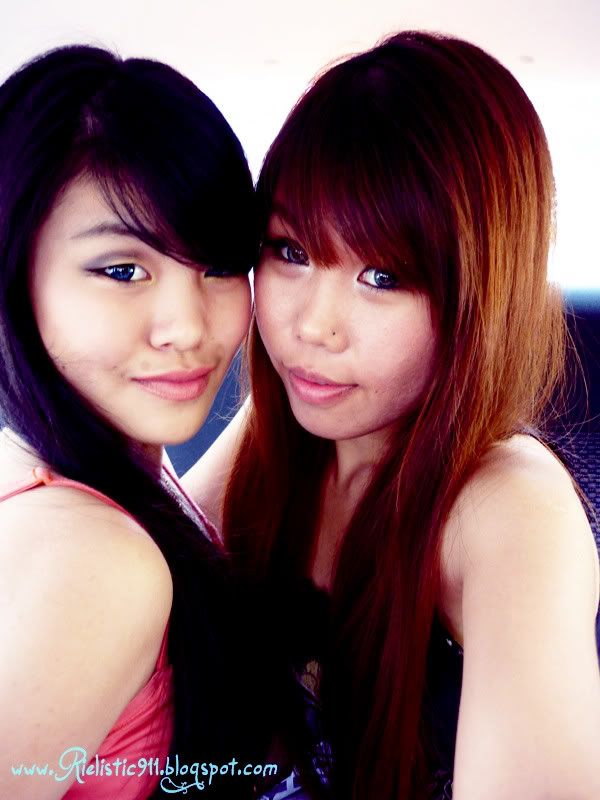 Headed to Snowflakes near Sunway Giza.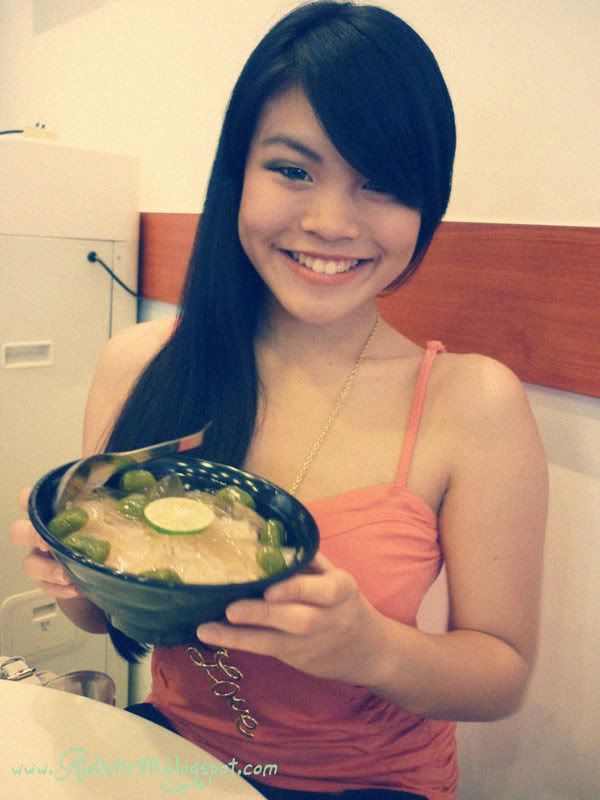 the only thing SOUR on the menu <3
Second time having snowflakes though. Not a big fan of it actually.



Mum and Aunty Kim wasnt too happy what the ordered. They chose Hot- thats why! -__-



Mum and Aunty Kim had a lunch gathering with the other schoolmates at Fullhouse. Ofcourse we tagged along and camwhored along the way ;)

Oh yeah!! Went to F Block and bought a had! it was sooo sunny and hot! i could use one!

Plus, ive always wanted to get one-

Nickhun inspired me

♥

♥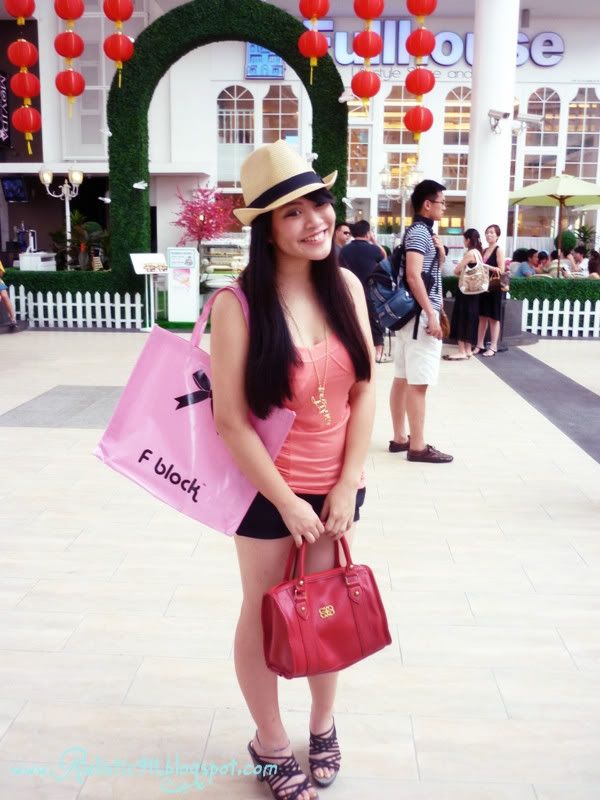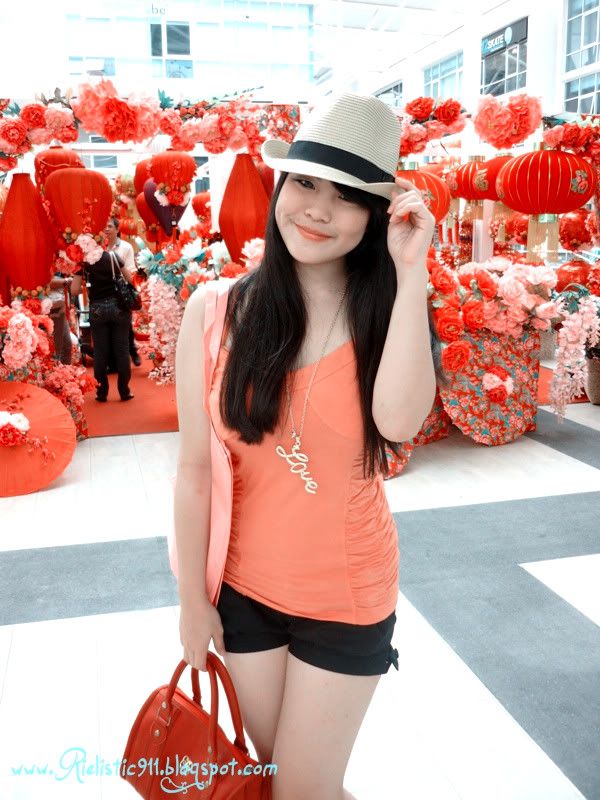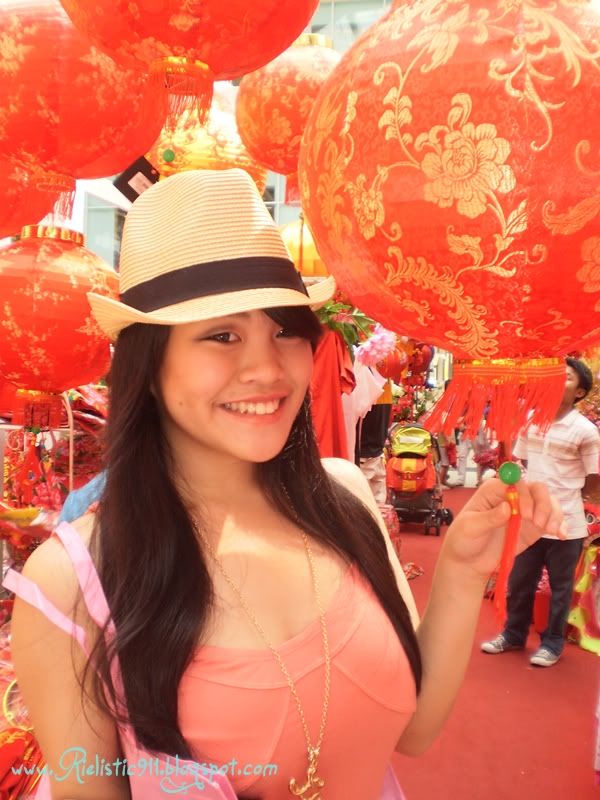 now the lanterns are so pweeety w the silk wraps .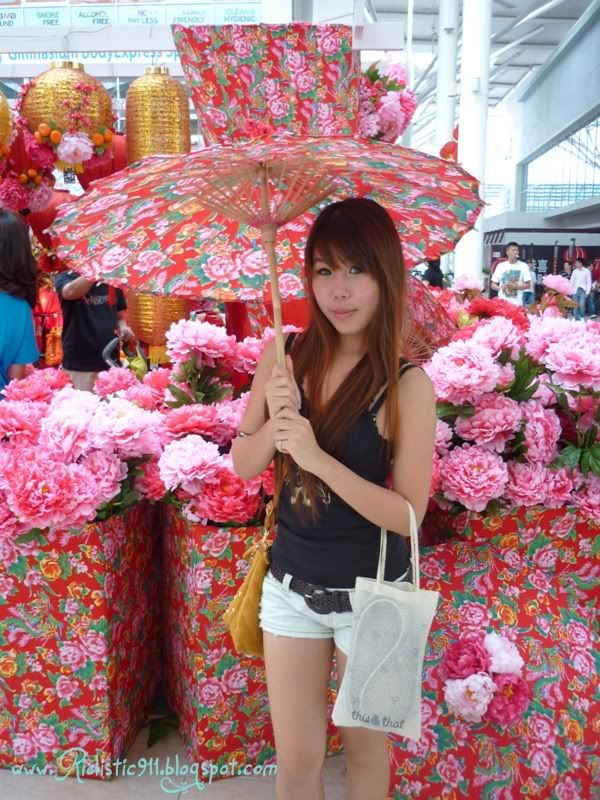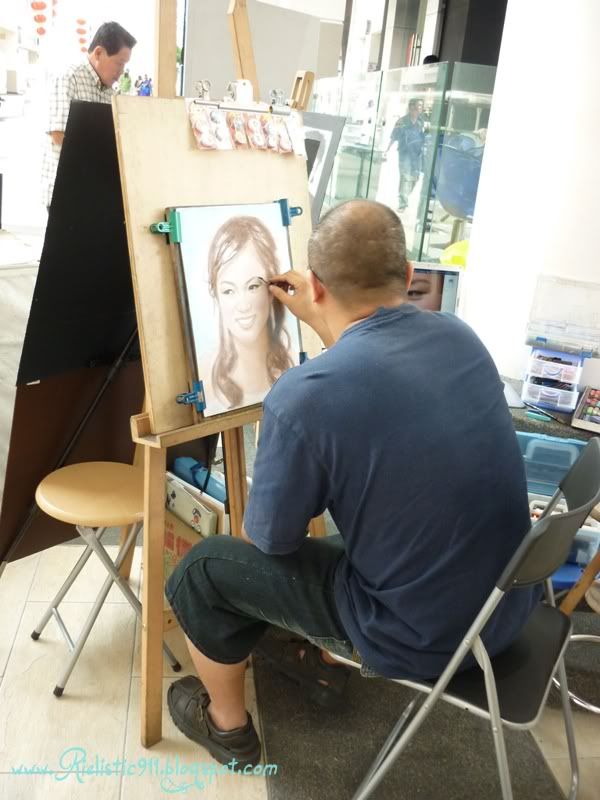 this guy is like freaking pro. he draws perfection! many celebs drawings were displayed there.
i wonder how much he charge for that service. sure it aint cheap!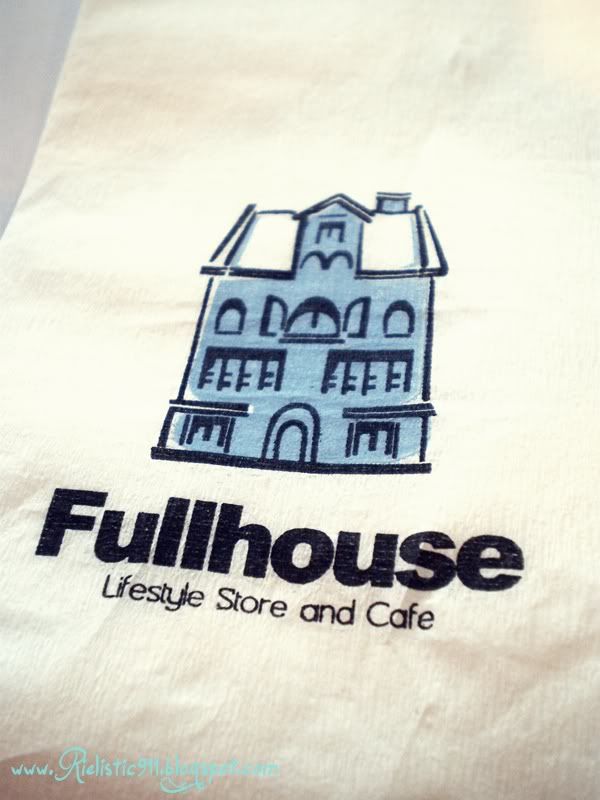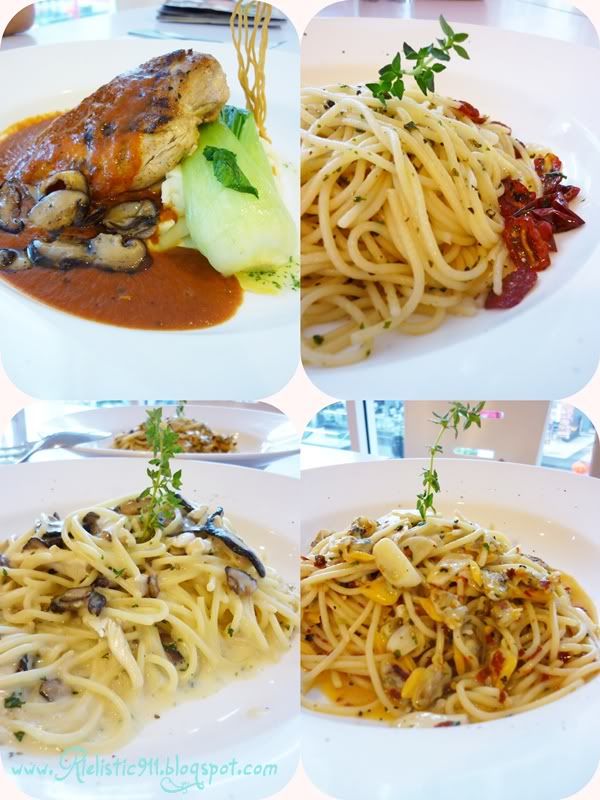 bottom left > right; Alfredo Spaghetti & Vongole Spaghetti (My fav)
Suprisingly, the Vongole spaghetti was actually Spicy! which me love.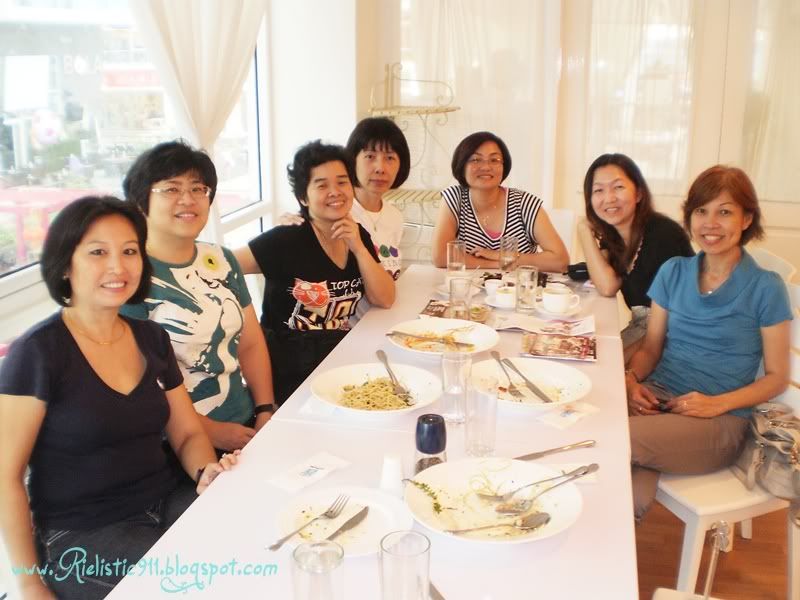 Mum and her highschoolmates. How cool is it that they still keep in touch after all these years?! I wanna have reunion gatherings like that too! Some were familiar faces to us.





Yes, loads of camwhoring while the aunties were chit-chatting away.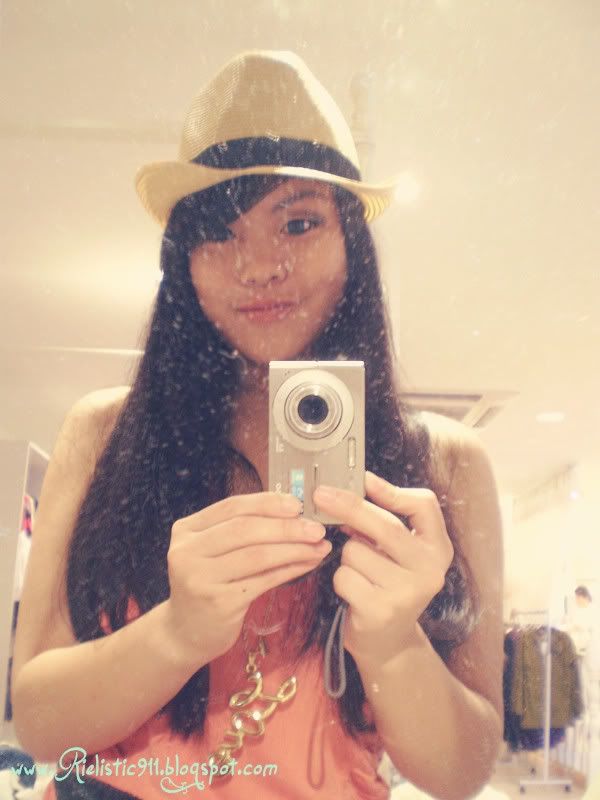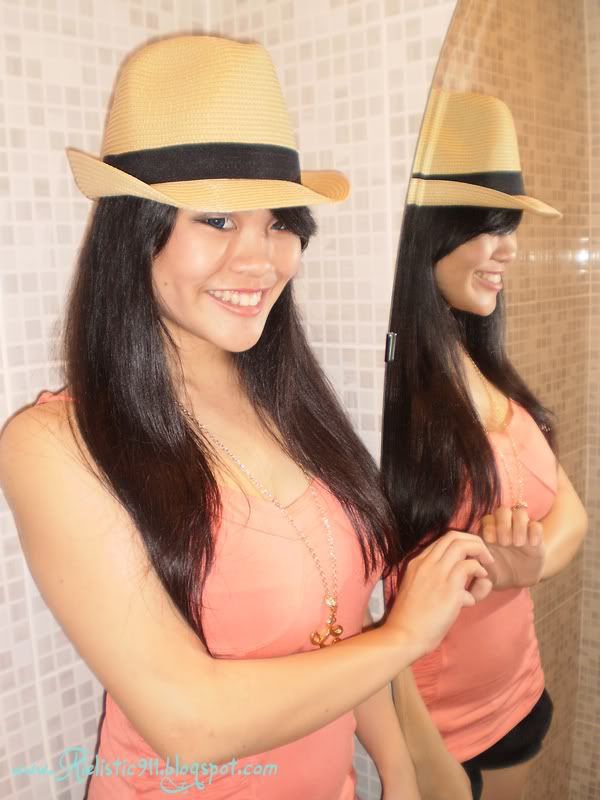 You want Attitude?! I'll give it to you!


Inspired from Sis's tanktop; Tinkerbell captioned "Spoiled"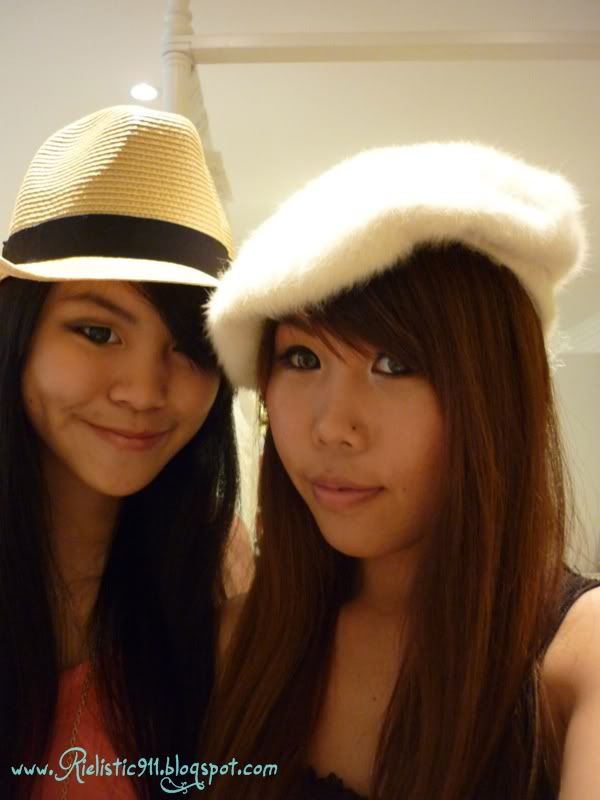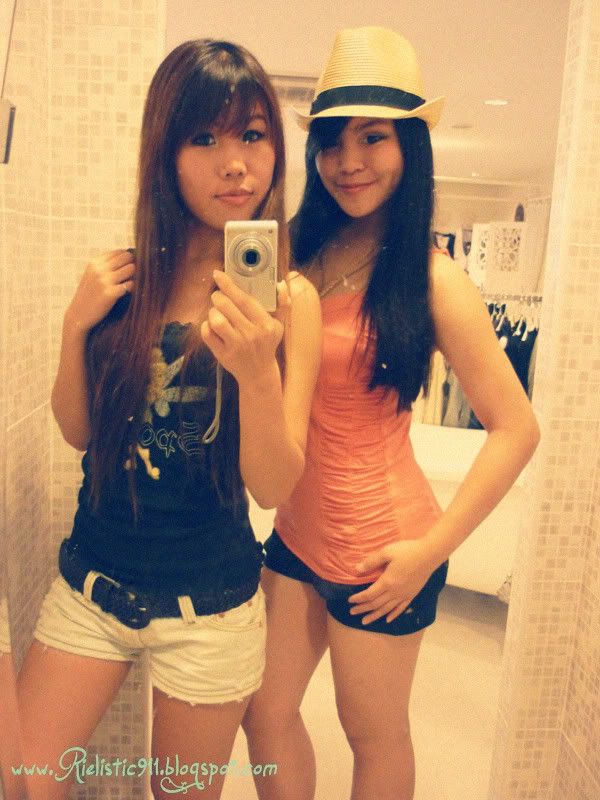 After much camwhoring around Fullhouse. It was time for my eye brow treading appointment! Wheeeee~
I used to go to the main one at Centrepoint. Now they've a new branch and a couple transfered from there.



Very nice chandelier.



Recommended eye brow shape for different faces.



*bad angle*



Nicelyyy done! pretty much what i wanted! It was different from the past ones ive done. I like this one more. Its more has a lil more arc to it -not too round but pointy.

Its all bout describing to your eyebrow threader how you want it to look like and how you dont want it to look like- so she gets a clearer picture of it.

My advice for you;
Go for the fuller thick-but-not-so-thick eyebrows. Thin eyebrows make one looks old. (Notice all the auntie auntie have like sperm-like thin eye brows? YUCK!). The thicker it is the younger you'll look.
But ofcourse if you are going for the thick one- your eyebrows wouldnt have much difference after threading. It'll just look well groomed and neat. I personally would like to stick to my averagely thick eyebrows. This time made a difference compared to the past ones its cause i asked her to have a sharper arc. Idk if how i described it, is correct though.
But anyhow, do not go for the eyebrows you see the celebrities have. Different people have different face. Some can pull it off, some cant (poor you).

For threading virgins, I'd advice you to just groom it up- just minor changes. After youre used to having threaded eyebrows you can slowly ask for more changes- if you dare.

As for the pain, it doesnt hurt as bad- probably like a pinch. Seriously! my first time bout a year back, It was great! Very bareable pain. and i Loved it.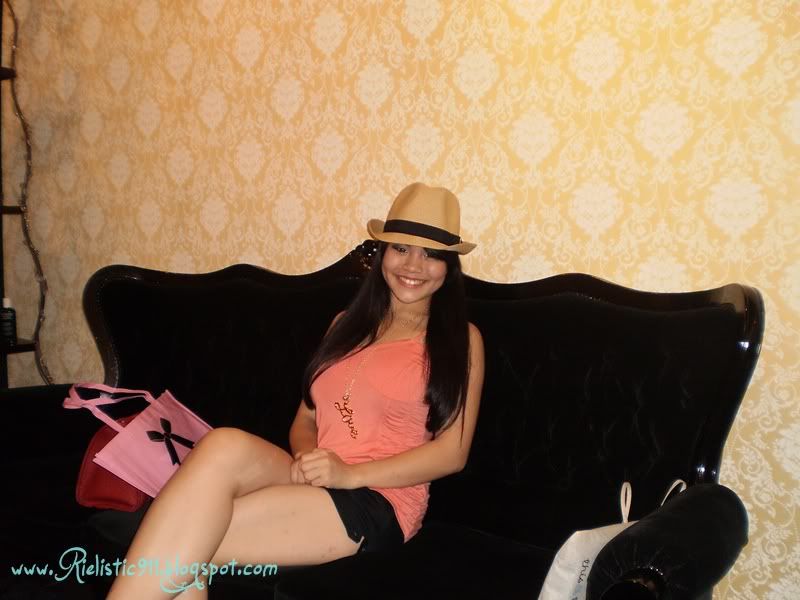 Sis was pretty free so she decided to get her eye brows traded for the First time.
She have hardly any eye brows to thread but she just did it to clean up the strays and made it neater.


After our appointments and the lunch gathering, We all headed to Damansara Uptown's corner coffee shop for dinner. Near the Satay Kijang restaurant.
The fried chickens are pretty popular here. It tasted yummmeh!
Ordered the usual Hokkien Mee and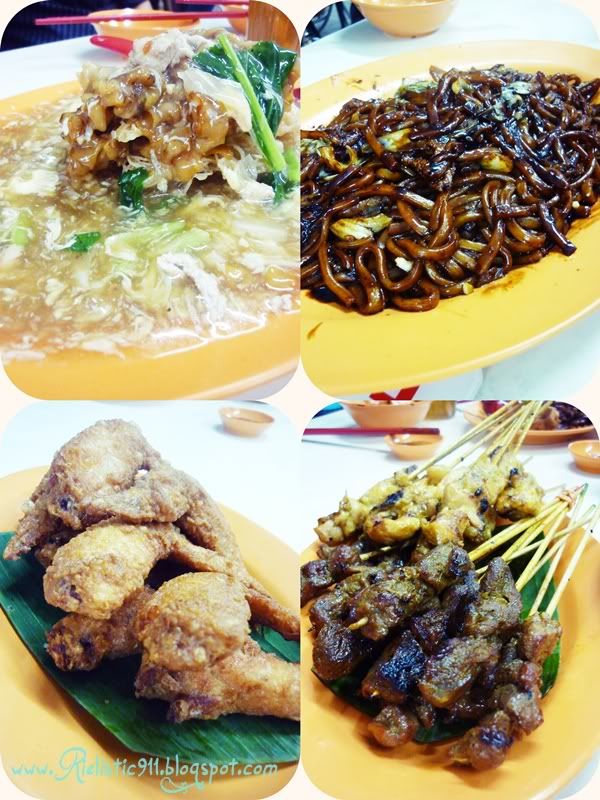 A couple of the aunty wanted to order the Rabbit Satay! I was pretty much disgusted with that idea! I mean, How could you?! :'( poor cute lil bunnies!
THANKGOD! They were sold out! I really cant be seating on a table and have dead fried bunny meat lyring around with people chewing on them. EEEEEEEE!
Beef Satay would do me just fine!




After that, we went around the area to search for a place that serves 'Yee Sang'.
Shortly after searching, we chilled at Orange. It was kindda like a pub-ish chilling spot. They had Free Wifi too.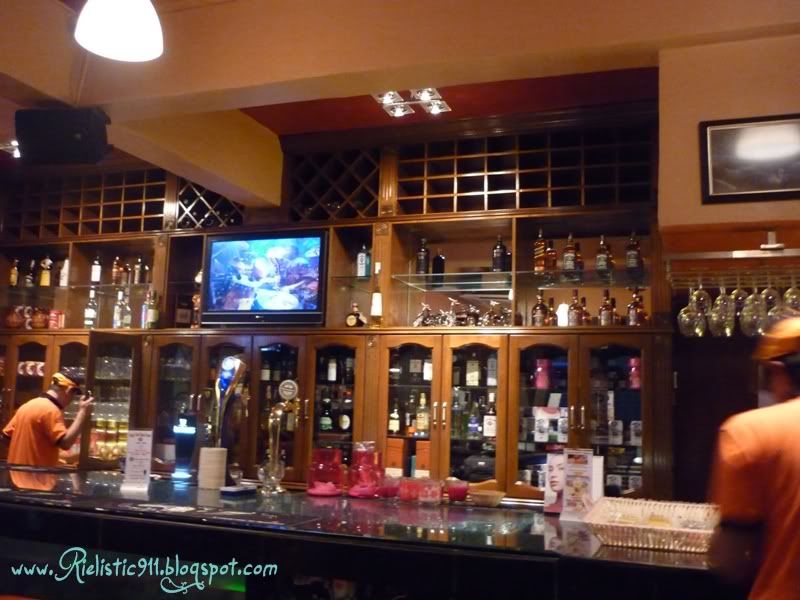 Aunty Kim and her usual cravings for Coffee.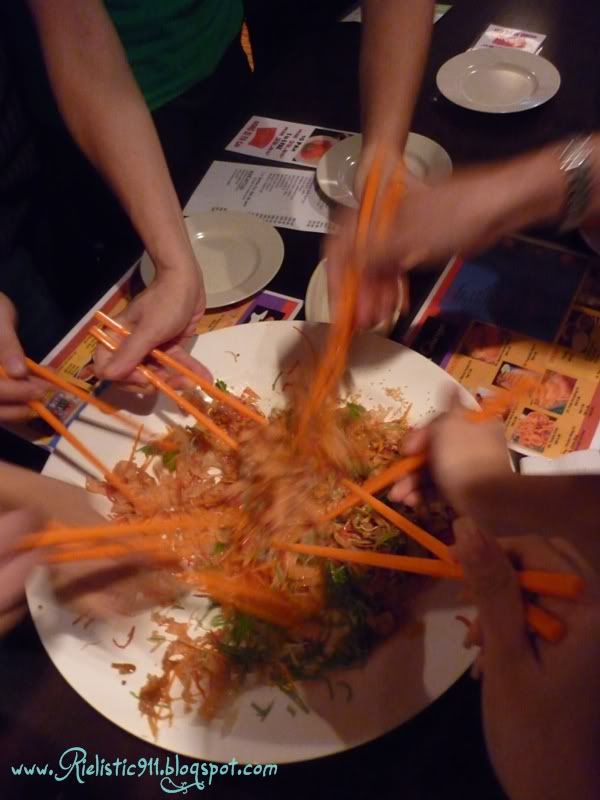 I never liked Yee Sang. Thats probably the only thing i dislike about CNY! Hahaha!
Whose with me?
Ill just 'lou sang' for the fun of it as everybody is doing it. Have Only a bite (since everyone lou sang-ed it) and thats it- *chopsticks down*
I reallly dislike the taste of it. The most is Ill only cherry pick the Jellyfish ;)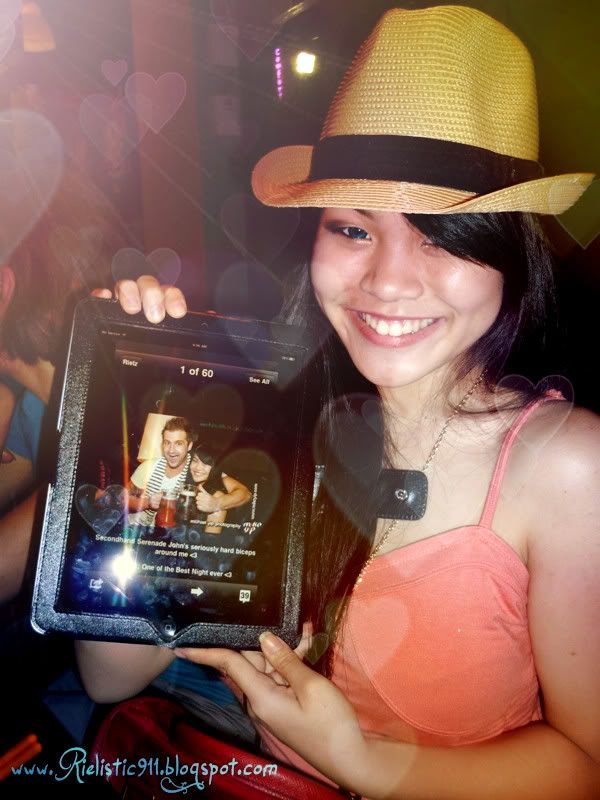 Played around with Aunty Kim's iPad. Pretty kewl.
On iPad; a picture of me with Secondhand Serenade- John Vesely

♥






It was a niceeee long day for me. A lil tiring but worth it. Its not like everyday you get to bring a new yorker around.

ZOMG! So i forgot to mentioned, for the entire day- Aunt Kim's

ring

was just so shiney. I couldnt help but to compliment it and ask if it was her

engagement

ring.

Thats how it started for Aunt Kim to tell her story of how she met her Man and how he became her husband,

She met him at the streets of New York

- at a marathon. She was just jogging and then came along this guy.

how movie like,i mean its still new york right

;)

Started chit chatting till the finish line. As the world couldnt get any smaller, they found out they were both working under the same company but in different divisions/area.

They started dating for manyyy years since they first met.

One day, Aunt Kim was really sick. Continuously puking etc, her boyfiend atthattime was there to help and clean up the mess.

Then, he said "I've seen you at your worst (sick and vommiting), and you arent that bad".

He popped the question

! She said

YES

. Lalalalaa! Both Happy. Went to pick the ring together.

The way Aunt Kim said it, it was just sooooo sweet of him! So spontaneous too!

So thats the story how Aunt Kim got the ring that I've been eyeing on. Hahaha! I even forgot how many karats was it -____-

Aunt Kim also invited me and sis to stayed over her place at Connecticut, NY. Though it was a bummer she wasnt living in the Big Apple itself. The train to the city takes an hour and she does that everyday-working in the city while living in the suburbs.

Oh well, i might just take Aunt Kim's offer on that. I just need a plane ticket and shopping money =P

Then, my

dream

of being in the

Central Park

will come true. That park is a beauty!




Okay, so its 6.35AM and im done with this long loads-of-camwhoring blogpost. Finally.
Can publish it and hit the sheets! Heee!